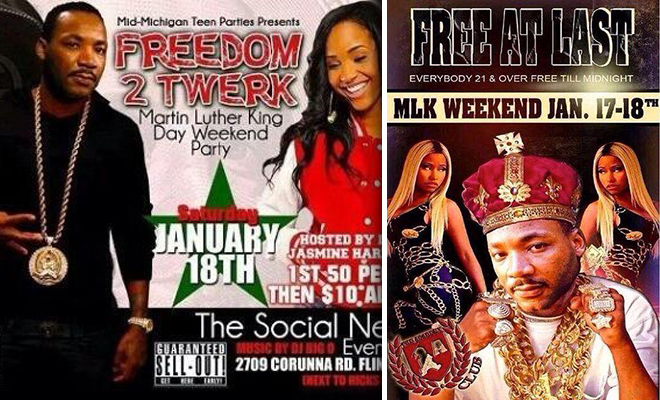 Dr. Martin Luther King Jr. had a dream, that's for certain. But you can bet your last dollar that it had nothing to do with the kind of "ratchetness" displayed in recent weeks in the form of flyers promoting parties held during MLK Weekend.
Ahead of this year's Martin Luther King Jr. Day (which was yesterday), a series of controversial flyers went viral on social media earlier this month, creating waves of outrage all over the Internet.
The offensive flyers, which were promoting multiple parties in areas all over the country during the MLK holiday weekend, used the famous civil rights leader's likeness in a number of distasteful ways.
This can't be real. Please be a joke. #freedom2twerk ? pic.twitter.com/4xbilBBkQI

— Ryan Kromer (@RKromer5) January 14, 2014
In one of the flyers, apparently for a teen party, Dr. King's head is superimposed onto a body wearing an all-black, long sleeve t-shirt, a gold chain and a gold watch, and he is right beside a girl with the words "Freedom 2 Twerk: Martin Luther King Day Weekend Party."
The party was reportedly being held by a group of party promoters in Michigan, but after the flyer promoting it received tons of backlash, the club hosting the event canceled it.
Dr. Bernice King, Dr. King's daughter, told Detroit's Fox 6 that she was outraged and disappointed over the image, saying, "This imagery thing is just appalling, and it's almost embarrassing."
She added, "For me, as his daughter, it's like 'wow', I lost a father who sacrificed everything for them to live a much more dignified and respectful life, and for it to come to this makes me sad."
This is not what MLK dreamed about, kids.
Click through below for 13 offensive MLK weekend party flyers that show how NOT to honor Dr. Martin Luther King Jr.'s Dream.
01.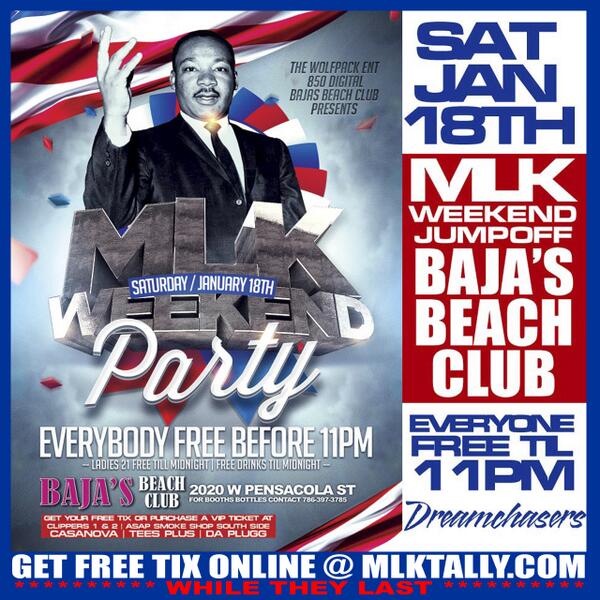 02.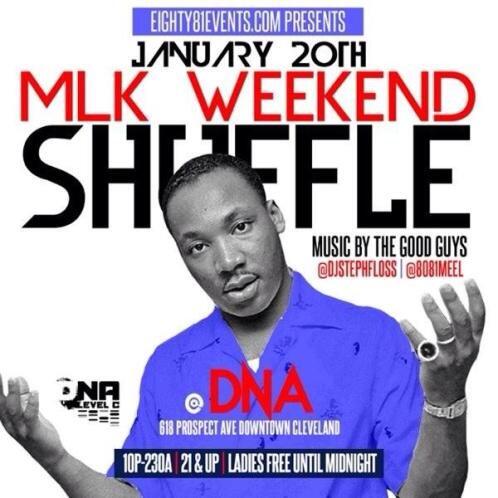 03.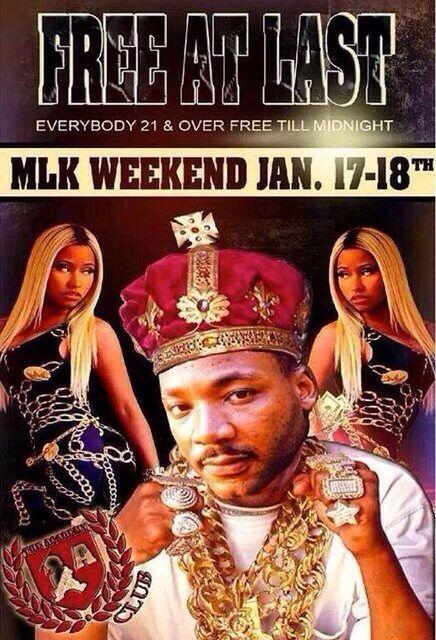 Be the first to receive breaking news alerts and more stories like this by subscribing to our mailing list.