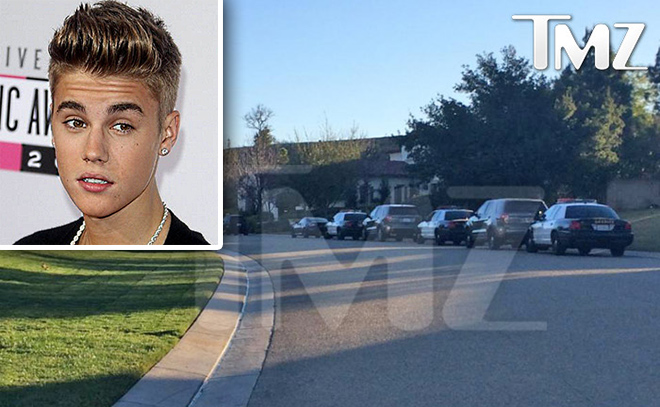 Is it just us, or is Justin Bieber, as talented as he is, becoming a menace to society or what?
The Pop singer's home was raided Tuesday morning (Jan 14) over an egging incident that took place last week.
TMZ obtained footage of the Biebs and his neighbor shouting obscenities at each other after Justin egged the man's house.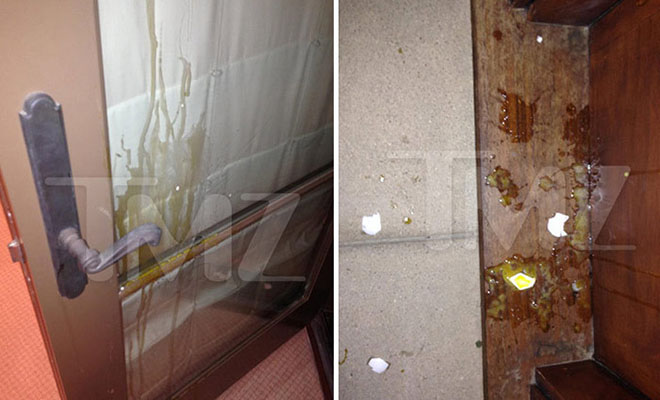 The egging caused somewhere near $20,000 in damages and the L.A. County Sheriff's department isn't taking Justin's prank lightly.
Eleven patrol cars were sent to the Biebz home Thursday in search of surveillance video from his security system that might show what happened during the incident.
"The purpose of the search warrant is to seek video surveillance or other possible evidence in the vandalism that occurred on January 9, 2014," The Sheriff said in a statement.
Over the next few days, detectives will view the footage from Justin's security system, and if any evidence is found, they could refer the matter to the district attorney's office for possible prosecution.
This isn't the first time Justin has found himself in possible legal trouble, as the Biebs has received numerous complaint from his neighbors for speeding and was even confronted by retired NFL player Keyshawn Johnson.
Yo, JB, we think it's time to chill out with the childish antics and just focus on making good music. It's never fun when someone ends up going to jail!
Be the first to receive breaking news alerts and more stories like this by subscribing to our mailing list.