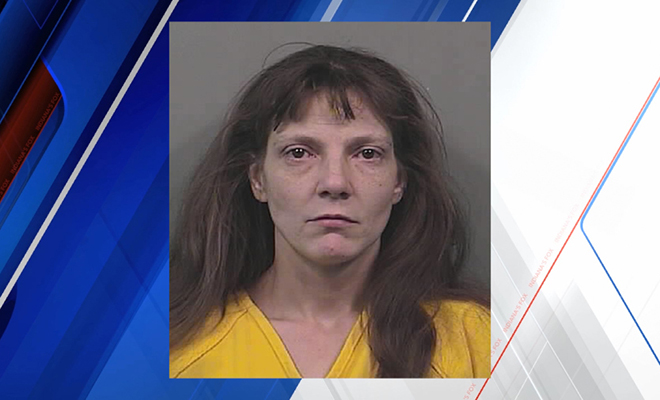 A woman from Indiana was arrested last week and is facing charges of battery with a deadly weapon and criminal confinement after she allegedly held her daughter's boyfriend against his will and sliced his penis with a boxcutter because she thought he had molested her 2-year-old son.
According to Sheriff's deputies, 35-year-old Bonita Lynn Vela told them she was suspicious that the 18-year-old man had molested her son.
While speaking with police, the man was said to be adamant that he had done no such thing, and Vela admitted to police that her belief that he had molested her young son was influenced by drugs.
Vela told police that she had been smoking marijuana, but she wasn't sure whether she had taken any other drugs prior to the incident.
The 18-year-old boyfriend of one of Vela's daughters wrote a statement in a meeting with investigators, telling them that he was brought by a friend of Vela's to her Franklin trailer park home, where he was forced to remain for three hours while Vela threatened his life.
The teen said in the report Vela demanded to know if he molested her son, and she said she was "going to take him out, shoot him in the head and tie him down to a tree so the animals [would] eat him."
The 18-year-old said she then told him to drop his pants so she could "cut his [penis]," and if he didn't comply, "she was going to have people hold him down and she would cut (his penis) all the way off."
Vela allegedly told the teen to choose between his life "or his penis," and he complied, out of fear, at which point Vela tried to stab him with a knife, but after no blood was drawn, she switched to a box cotter.
The man said he was afraid that Vela and her acquaintances would "go to great lengths to hurt or kill him." He also said he feared someone had used a cellphone to record the incident.
Vela provided a written statement of her own, and admitted to being lout and shouting at the man to get him to admit to molesting her son.
She told police that she sent a friend to bring the man to her, and her "anger just grew" throughout the encounter. The man reportedly begged her not to call the police and was insistent that he never even touched her son.
But her crazy ass just would NOT listen. She reportedly said if he "didn't have anything to hide then he should let her 'cut him' and that regardless of what happened he was to leave and never come back."
Vela told police that she was holding the box cutter in her hand, but the man "knocked it out of her hand," and that's how his penis was cut, or so she says.
The police report said Vela was concerned about the man and asked officers "several times how (the man) was doing and wondered if he was going to 'make it.'" She told investigators that her intentions wasn't to hurt him, she just wanted to scare him.
Crazy Ass Bonita Vela was taken to the Johnson County Jail, where she remains in lieu of a $28,000 bond. Police said the investigation into Vela's molestation claim is ongoing.
Be the first to receive breaking news alerts and more stories like this by subscribing to our mailing list.