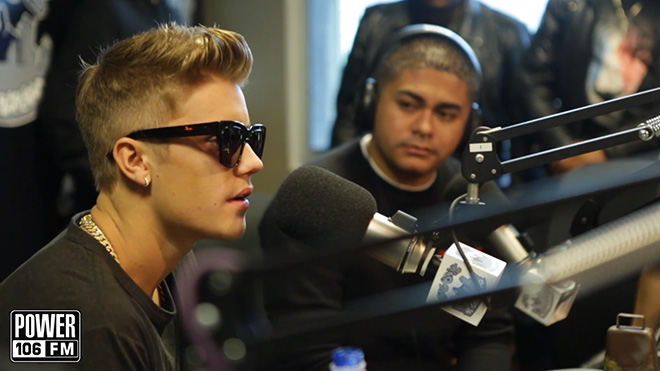 Say it ain't so … Justin Bieber claims to be retiring early!
Yesterday morning, the pop star stopped by Power 106 in L.A. and hinted that his next album 'Journals' — set to be released December 23rd on iTunes — could be his last.
"After the new album, uh, I'm actually, uh, I'm retiring man, I'm retiring." Bieber said with a straight face on Big Boy's Neighborhood. "I'm taking a … I'm just gonna take some time. I think I'm probably gonna quit music."
If this is the case then a lot of Beliebers' feelings are going to be crushed.
However, JB's camp says The Biebs was only joking around and has no intentions of quitting music.
According to TMZ:
We talked to people in Bieber's camp and they said he was joking.  As one source put it, "The kid's got ambition."
We're about 99.9% Justin Bieber isn't going anywhere anytime soon … the kid is making way too much money from the music industry! He ain't foolin' nobody…
WATCH THE INTERVIEW CLIP ABOVE