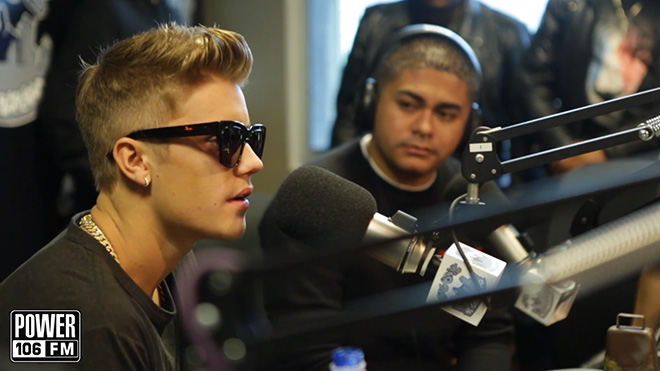 Say it ain't so … Justin Bieber claims to be retiring early!
Yesterday morning, the pop star stopped by Power 106 in L.A. and hinted that his next album 'Journals' — set to be released December 23rd on iTunes — could be his last.
"After the new album, uh, I'm actually, uh, I'm retiring man, I'm retiring." Bieber said with a straight face on Big Boy's Neighborhood. "I'm taking a … I'm just gonna take some time. I think I'm probably gonna quit music."
If this is the case then a lot of Beliebers' feelings are going to be crushed.
However, JB's camp says The Biebs was only joking around and has no intentions of quitting music.
According to TMZ:
We talked to people in Bieber's camp and they said he was joking.  As one source put it, "The kid's got ambition."
We're about 99.9% Justin Bieber isn't going anywhere anytime soon … the kid is making way too much money from the music industry! He ain't foolin' nobody…
WATCH THE INTERVIEW CLIP ABOVE
Be the first to receive breaking news alerts and more stories like this by subscribing to our mailing list.