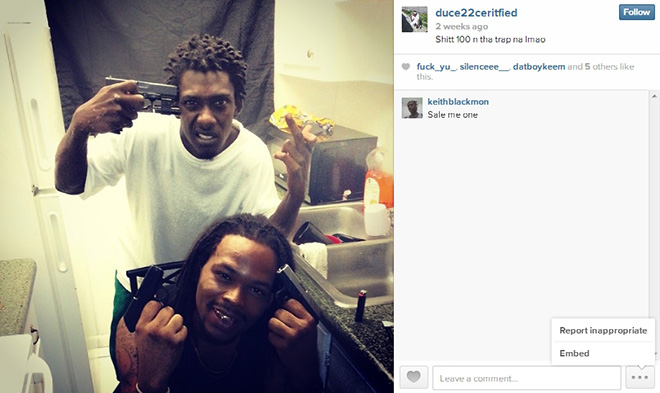 When will they ever get it? Thugging on Instagram (and Facebook, and Twitter, and etc.) only gets you locked up behind bars! A South Florida man is learning the consequences of this right now.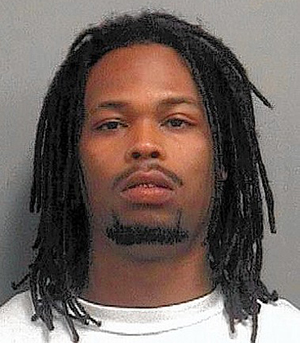 Depree Johnson was arrested Wednesday after a search warrant at his home in Lake Worth, FL. led officers to find $250,000 worth of stolen jewelry and electronics, a glock under his bed spread, a Tec-9 9mm pistol stolen from Tennessee and a shoe box loaded with ammo.
But how exactly did cops get the search warrant?
Well 19-year-old Johnson, who already had a rap sheet including grand theft, burglary, and felony possession of a firearm, thought it would be OK to post selfies while holding guns on his Instagram page, among other things, like pictures of stolen diamonds and jewelry, him holding wads of cash and more.
What. A. Dummy!
A police officer just so happened to come across Johnson's page and used it to issue the search warrant.
Johnson's arrest landed him 142 felony counts and investigators believe that he may be connected with a string of robberies at a local senior community home in Palm Beach.
All of this over looking like a thug on Instagram bruh bruh? Not so smart…
Take a gander at some of the incriminating photos that landed Depree Johnson in jail here:
Be the first to receive breaking news alerts and more stories like this by subscribing to our mailing list.