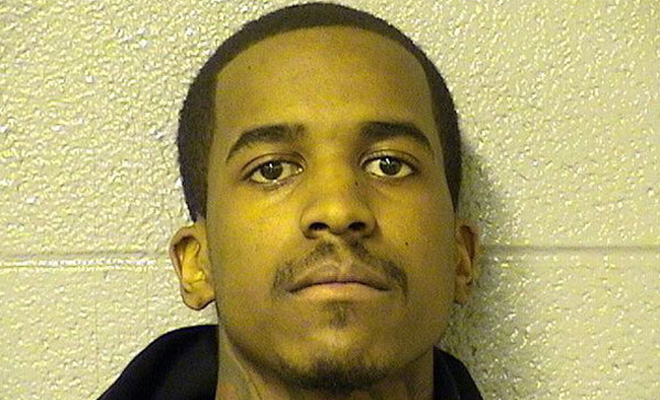 Rapper Lil Reese, an associate of troubled rapper Chief Keef's, was arrested over the weekend in a Chicago neighborhood for marijuana possession and violating the conditions of his bond — his third run-in with the law in just three months.
According to the Chicago Tribune, Reese (whose real name is Tavares Taylor) was hanging out on the sidewalk of an Englewood neighborhood Saturday evening when police saw him hanging out with other young men believed to be gang members.
After he was searched, police claimed to have found weed on him, along with about $2,000 in cash.
When officers asked him where the money came from, the 20-year-old said, "It's mine, I got a little weed. So what?" He added, "There's serious crime out there. This ain't a big deal. I'm gangster."
Though Lil Reese may have a point — there are, indeed, far more serious crimes out there in the world — that may not be something someone who is on probation should say to an officer of the law.
When he appeared in court Sunday, the judge set his bail at $10,000. The last time Reese saw the judge on June 23 (not even a month ago) he was facing a charge of misdemeanor theft and his bond was set at $5,000.
Reese, who has a record deal with Def Jam and is signed to Chief Keef's GBE label imprint, was also arrested in Chicago on April 28th after he was positively identified as the alleged attacker in a video that was posted online last year showing him beating up on an unidentified young woman (who many believe to be his baby mama). According to court records, he's pleaded not guilty in that case.
Be the first to receive breaking news alerts and more stories like this by subscribing to our mailing list.