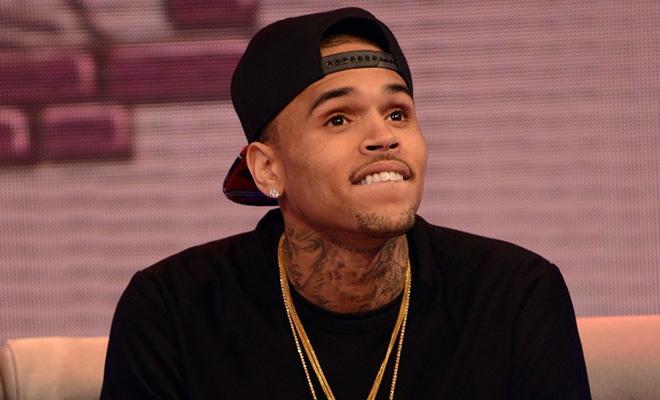 Deanna Gines better run and hide now that it's been proven she lied her ass off when she accused Chris Brown of assaulting her last weekend at a club in Southern California.
The owner of the Heat Ultra Lounge in Anaheim told TMZ, "Based on the information which we have gathered from our security company, mall security, and other party goers which were at HEAT on Saturday night; It is apparent that the alleged incident regarding Chris Brown is false."
If you listen very, very closely you can hear thousands of Team Breezy members cursing out Deanna in six different languages.
Worse, it wasn't even Chris who misbehaved in the club; it was her ass. The owner added that Gines was taken out of the club by security for bad behavior and when they arrived to escort her out Gines "took off her heels and threw them at security."
I'm assuming Deanna needs to pay her rent on the 1st and is worried about insufficient funds. Or she wants a reality show. Maybe she wants to be famous. Whatever it is, she's wack and we hate her, right?
I mean seriously, how dare anyone make me feel bad for Chris Brown? Boo, hiss. Boo, hiss, boo.
However, there is some bad news for Christopher Maurice: he's been formally charged with a hit and run.
Man, oh man:
We've learned the L.A. City Attorney has filed 2 criminal charges against Brown, in connection with a minor accident last month where Chris rear-ended a Mercedes and allegedly refused to fork over his driver's license number and gave bogus insurance info and then left the scene.The City Attorney has charged Chris with hit-and-run — for leaving the scene without exchanging proper information.  He's also been charged with the crime of driving without a valid license.  The crimes are punishable by a maximum of 6 months in jail for each offense.

We've also learned the City Attorney will refer the matter to the L.A. County D.A. for a possible probation violation in the Rihanna beating case.  Worst case scenario — if the judge in that case concludes Chris broke the law and thereby violated his probation, he could be sentenced to prison for 4 years..
Be the first to receive breaking news alerts and more stories like this by subscribing to our mailing list.