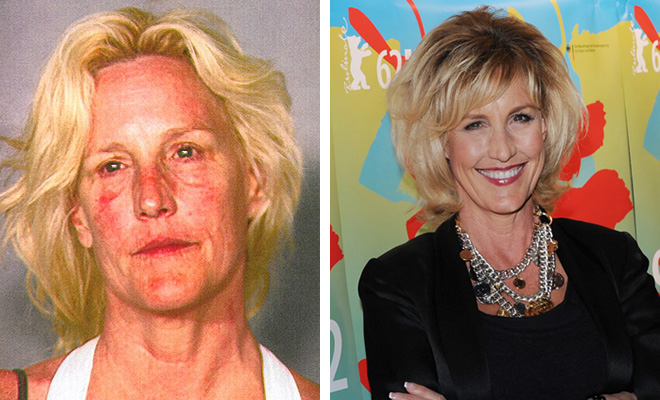 We've heard of people driving under the influence, but boating under the influence?
Environmental activist Erin Brockovich-Ellis was arrested on Friday night after she reportedly operating a boat while intoxicated. Lets call it a BUI.
The incident took place on Lake Mead in Las Vegas. The 52-year-old allegedly drew attention to herself while struggling to drive her motor boat into the Las Vegas Boat Harbor.
Brockovich was later released from the Clark County Detention Center after posting $,1000 bail.
On Sunday, she released a statement (via the Associate Press) in which she apologized for boozing it up and then attempting to operate a water vessel.
"At no time was the boat away from the dock and there was no public safety risk. That being said, I take drunk driving very seriously, this was clearly a big mistake, I know better and I am very sorry. After a day in the sun and with nothing to eat it appears that a couple of drinks had a greater impact than I had realized."
Many will recall that the activists' life inspired the ridiculously quotable 2000 film "Erin Brockovich." Side note: It also inspired a play in the fictional world of "Hamlet 2."
In 1993, Brockovich-Ellis was working as a legal clerk when she developed a case against Pacific Gas and Electric Company (PG&E). The company is believed to have contaminated drinking water in Hinkley, California, causing many of the residents to become ill.
Be the first to receive breaking news alerts and more stories like this by subscribing to our mailing list.