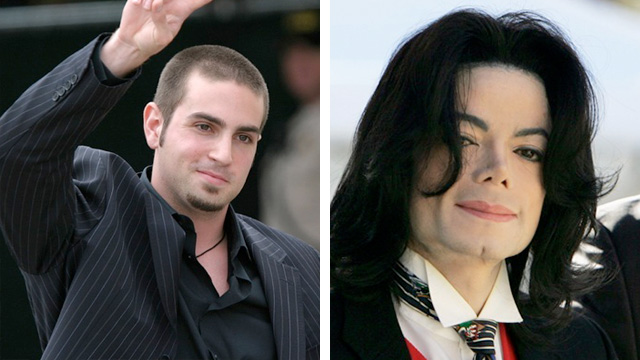 If you haven't heard already, famous choreographer Wade Robson is reportedly suing and seeking monetary damages from the estate of Michael Jackson, claiming that he was molested by the late Pop icon when he was a child.
According to TMZ, Wade's lawyer filed the actual complaint under seal, preventing its contents from being made available to the public, but their sources say that it "specifically outlines the alleged abuse at the hands of Michael Jackson." The lawsuit is also said to mention a "leading" psychiatrist who treated Wade.
Robson, who is now 30 years old, met Michael when he was five, and the two developed a "friendship" that lasted for nearly 10 years until Wade was 14 years old.
Wade says by the time he was seven, he was going for sleepovers at Jackson's famous Neverland Ranch home in Santa Barbara, Calif., as well as the singer's homes in Los Angeles and Las Vegas. During that time is when the alleged molestations occurred.
If you're wondering "why now?" keep reading. The story gets even more "interesting" from here.
Apparently, Robson had a total mental breakdown in March 2012 that pushed him into complete seclusion and ruined his career.
According to Robson's friends and family, he was unable to fulfill his work commitments and ended up breaching a number of contracts, including a deal he had to write three songs. They say he lost "a ton of money" and hasn't earned hardly anything since.
After his breakdown, Robson went to a psychotherapist over the course of several weeks and that's when the "floodgates" opened. That was when he told his family that he had been molested by Michael Jackson between the ages of 7 and 14.
Robson's attorney, Henry Gradstein reiterated to TMZ that Michael Jackson was a "monster who sexually abused Wade for seven years as a child and threatened him if he ever went public."
Gradstein said:
"Last year, on a career trajectory that was off the charts, he [Wade] collapsed under the stress and sexual trauma of what had happened to him for seven years as a child. [Wade] lived with the brain washing by a sexual predator until the burden of it all crushed him."

…Michael would tell Wade, "If anyone ever finds out about what we did we will go to jail for the rest of our lives" and "our lives will be ruined forever."

…the threats worked, and Wade kept his mouth shut, adding, "This kind of intimidation of a child by a sexual predator is tragically characteristic and effective, keeping them quiet about the abuse – often for a lifetime."

…"Michael Jackson was a monster and in their hearts every normal person knows it."
This is where the "interesting" part comes in. Wade actually DEFENDED Michael Jackson and actually DENIED being molested by the icon in 2005 during the singer's infamous second child molestation case, when Jackson's former housekeeper Blanca Francia testified that she witnessed Jackson in the shower with Wade when he was 8 or 9 years old.
Wade, who also testified in defense of Jackson during his 1993 trial, explained the reason why he took so long to file the molestation allegations, saying that he "repressed" the memories for two decades.
Wade's lawyer says Wade hasn't asked for a specific amount of money from Jackson's estate, which is currently embroiled in a wrongful death lawsuit worth $40 billion against AEG, and he's making it clear that "the Jackson money machine" — as he calls it — won't be able to "keep the truth from coming out."
Wade's attorneys are also making it clear that the lawsuit isn't about money, as Wade has "substantial savings."
As for lawyers for the Jackson estate, they are denying the allegations, saying that they are "outrageous and pathetic."
Be the first to receive breaking news alerts and more stories like this by subscribing to our mailing list.