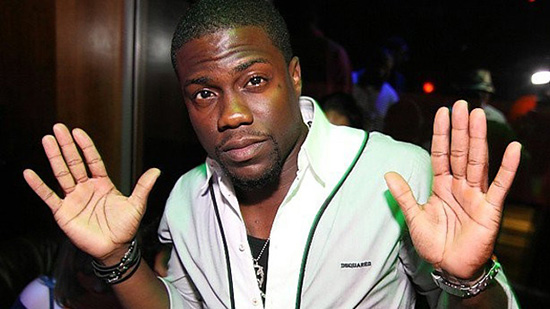 Last week, Kevin Hart was formally charged with DUI after a previous incident in which the actor/comedian allegedly drove drunk and nearly crashed into a gas tanker truck.
TMZ reported that Hart was busted a couple of weeks ago when California Highway Patrol officers spotted him driving erratically and over going 90 mph on a Los Angeles freeway, with him at one point almost slamming into a gas tanker truck.
Kevin Hart Calls DUI Arrest a "Wake-Up Call"
In a quick interview with a TMZ photographer as he was leaving jail, Hart said he passed the sobriety test, but failed the breathalyzer. Sources now tell the gossip site that Hart blew a .15 — nearly twice the legal limit of .08.
Hart has since been charged with two misdemeanor counts of DUI, and if convicted, he could face up to a year in prison.
But since this is Kevin's first offense — and he's a celebrity (and lets' remember, this is the L.A. County legal system we're talking about here) — it's more than likely that he will walk away with a simple fine and some community service … if that.
Be the first to receive breaking news alerts and more stories like this by subscribing to our mailing list.