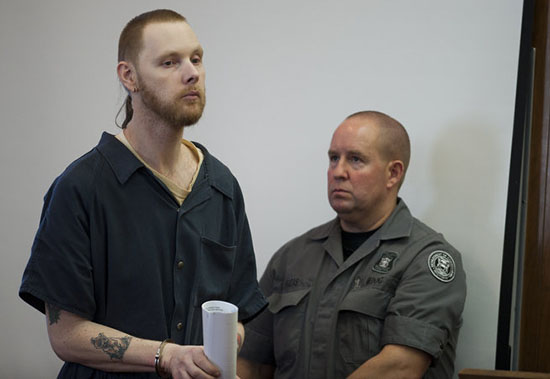 A man from Michigan recently found out he was facing up to 15 years in prison after he was convicted of raping with two of his pet dogs on two separate occasions. The same (unfortunate) person caught him both times.
According to Michigan Live News, 37-year-old Kurtis Peterson, a convicted sex offender, was first caught "penetrating" one of his dogs — a bluee heeler — by a woman named Joyce Yeaw at his apartment in Muskegon, Mich. on his bed in April 2012.
At the time, Peterson told her he was "just hugging his dog." (Right…) But he was busted again by Joyce just two months later when she was returning keys she borrowed from his roommate, and she walked in on him having sex with his pit bull.

Las Vegas Woman Caught Having Sex with Pit Bull in Her Backyard in Broad Daylight
This time she called the cops (honestly she should have called them the first time…) and Peterson was arrested. Yeaw said, "He was having sex with the dog, it was disgusting."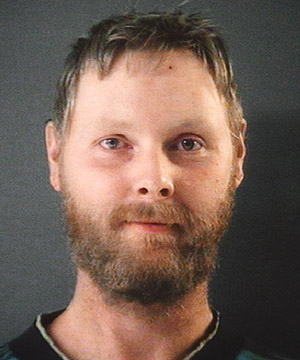 When Peterson was questioned by police, he claimed he was "just playing with the dog" in the April incident, but he became "sexually aroused from accidental contact from the animal's rear," which led to the later assault.
It isn't known whether Peterson sexually assaulted his pets on other occasions, but he was convicted of fourth-degree criminal sexual conduct in 1996 in another Michigan county, so yeah … he probably did. The sick bastard.
Back in March, Peterson pleaded no contest to "the abominable and detestable crime against nature," also known as sodomy or bestiality, and on Monday (Apr 22), he was handed a one to fifteen year prison term by 14th Circuit Judge Timothy Hicks.
Judge Hicks said that he went above and beyond state guidelines in his ruling because "I fear for what he might do in the community," and also, Peterson hasn't been adjusting well to life in jail.
Hicks said since Peterson's been in jail, "there have been many complaints of unwanted and inappropriate touching," which literally proves his point.
Be the first to receive breaking news alerts and more stories like this by subscribing to our mailing list.