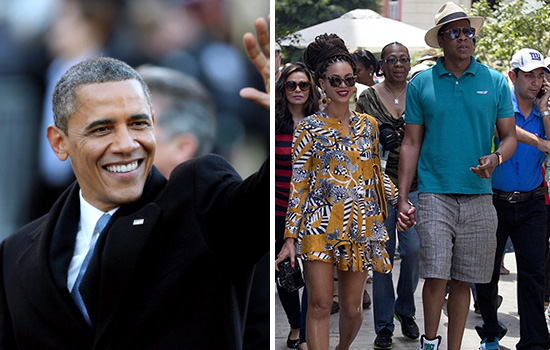 Hopefully putting to rest the drama that surrounded Beyonce and Jay-Z's trip to Cuba, President Barack Obama made his first comments about the Hip Hop couple's controversial trek to Cuba.
"I wasn't familiar that they were taking the trip," the president said in an interview with the Today Show's Savannah Guthrie. "My understanding is I think they went through a group that organizes these educational trips down to Cuba. You know, this is not something the White House was involved with. We've got better things to do."
WATCH HERE:
Jay-Z and Beyonce took a trip to Cuba at the beginning of the month for their anniversary and caused a media frenzy that drew heavy criticism.
Many Cuban celebrities and anti-Castro activists spoke out against the trip and politicians even wanted the trip investigated; something Jay-Z responded to in a song.
"Politicians never did sh-t for me / Except lie to me, distort history," Jay-Z rapped. "Wanna give me jail time and a fine / Fine, let me commit a real crime."
"Obama said, 'Chill, you gonna get me impeached,'' he continued."But you don't need this sh-t anyway / Chill with me on the beach."
The song itself sparked more controversy as it even prompted reporters to ask White House Press Secretary Jay Carney about it.
"I guess nothing rhymes with Treasury, because Treasury offers and gives licenses for travel and the White House had nothing to do it," Carney said.
But now that Jay-Z and Beyonce have created a headache for the Obama administration, will they ever be invited to the White House again or have Hov and Bey been Jeremiah Wrighted?
Be the first to receive breaking news alerts and more stories like this by subscribing to our mailing list.