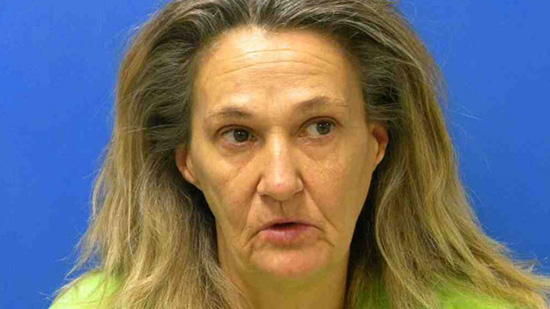 Apparently, selling VHS porn tapes door-to-door is not only a dumb idea, but it is also illegal, and one South Carolina woman found that out the hard way when she was arrested for it earlier this week.
52-year-old Jeanette Ellis from Gaffney, SC told a local FOX reporter that she had found over a dozen discarded porn tapes in a box down the street from her house, and she came up with the idea to sell them to her neighbors because, why not?
"I said, 'I'll sell them to somebody who might want them,'" Ellis told FOX Carolina. "I was going to get like $5 for them. There [were] like 15 tapes."
After reviewing her product — "I watched some of them," she told the station — Ms. Ellis hit the block and started knocking on doors and sold about three of those VHS porn tapes before one neighbor, who didn't want any of the woman's discount porn tapes (get their porn online for free like everybody else in the year 2013, and what the hell is a 'VHS' tape?), called the police.
Jeanette's hustle was officially knocked at that point. "I waited outside, and the police showed up," Ellis said. Once police arrived and Ellis explained her revenue-generating business model to them, she was arrested for soliciting pornography sales without a permit, and the rest of her VHS porn collection was seized for evidence.
Someone should introduce this lady to the Internet … and PornHub.
[TSG, FOX Carolina, WYFF]
Be the first to receive breaking news alerts and more stories like this by subscribing to our mailing list.