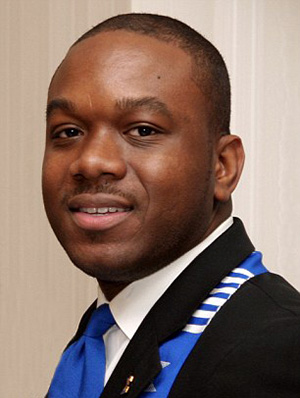 On Thursday in Jackson, Mississippi, a 22-year-old man by the name of Lawrence Reed was charged with the death of openly gay mayoral candidate Marco McMillian.
The investigation for this case began Tuesday when a man crashed McMillan's SUV into another car on U.S Highway 49 near the Coahoma and Tallahatchie county lines.
Interestingly enough, McMillian wasn't in the vehicle during the crash, but on Wednesday morning, McMillian's body was found near the Mississippi River levee.
McMillian may have been the first openly gay candidate running the conservative state of Mississippi.
He served four years as an international executive director of the Phi Beta Sigma Fraternity Inc. He was also the CEO of MWM & Associates — a consulting firm for nonprofit organizations.
According to his fraternity, he secured the first federal contract to raise awareness about the heavy impact of HIV and AIDS, and in 2004 McMillian was recognized as one the nation's "30 up and coming African Americans" under the age of 30.
Considering the fact that a rather conservative state like Mississippi doesn't support gay rights, and is also known for its racism, it wouldn't be surprising if McMillan's death turned out to be the result of a hate crime.
A young African American man with such gratitude, and willingness to change lives was taken from us most likely because he was gay, and the color of his skin most certainly didn't help. What other motive could one have to kill this man?
According to Warren Strain, a spokesman with the Mississippi Department of Public Safety, the autopsy has been completed but toxicology and other test results are pending, and the cause of death will not be released until the report is completed.
[AP]
Be the first to receive breaking news alerts and more stories like this by subscribing to our mailing list.