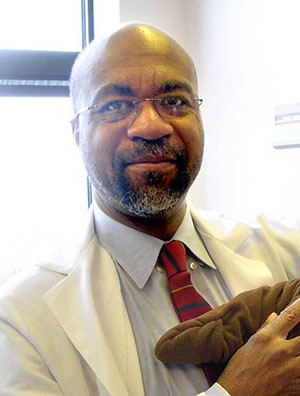 A lawsuit has been filed against Johns Hopkins Hospital in Baltimore, MD following a massive scandal involving a disturbed gynecologist who was secretly recording his patients during exams.
According to the Baltimore's CBS affiliate WJZ, Dr. Nikita Levy was accused of recording and then storing footage of his patients earlier this month and subsequently committed suicide after police confiscated the videos.
The Baltimore doctor reportedly used an undetectable camera pen to obtain the footage, which he also took still photos from, over a period of five years.
Police have been inundated with questions from over 1,000 victims and two of those victims have filed lawsuits.
Levy, 54, admitted to recording his patients earlier this month when his co-worker told hospital officials that she was suspicious of the pen he was wearing around his neck.
But the horrifying case doesn't end there. On February 18, Levy took his own life. According to Baltimore City Police spokesman Anthony Guglielmi, it is still unclear what he did with the intimate footage that he collected.
Guglielmi said that police are "looking to see if Dr. Levy perhaps sold this material online and if he partnered with anyone else during the commission of this crime."
"I can't even begin to imagine the unimaginable breach of trust that this incident has created for families and patients," he said.
Be the first to receive breaking news alerts and more stories like this by subscribing to our mailing list.