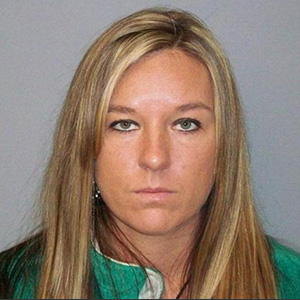 She was just trying to be a cool mom, and now Judy Viger is facing five counts of endangering the welfare of a child after she hired strippers for her son's 16th birthday party last year.
According to a report from the New York Daily News, the 33-year-old New York mother really wanted to give her son the perfect 16th birthday party; something he would never forget. So she called up a company called Tops in Bottoms, who promises to "make your next event unforgettable!!" on their website, and arranged for them to send out two strippers to perform lap dances in a private room at a bowling alley for the party on November 3rd.
Police said at least 80 people attended the party, where the women performed what police described as "personal and intimate dances" with the party guests, some of whom were as young as 13 years old.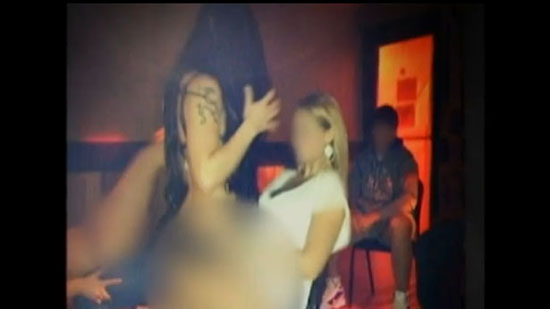 Photos from the party were posted on Facebook, and the mother of a 15-year-old boy who attended saw them and called the police. One of the photos shows Viger receiving a lap dance from one of the strippers, while another shows a young man with a stripper on top of him, face down with her head in his lap, and her legs resting on his shoulders.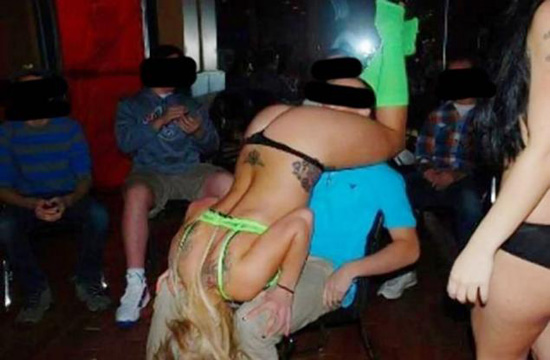 "As difficult as it may be for us to have to weigh in on these kinds of cases, certainly exposing the unsuspecting children to this sort of 'entertainment' goes beyond the pale when it comes to what is appropriate for 14, 15 and 16 year old child," District Attorney James Murphy said in a statement, according to CNN.
Tops in Bottoms said they had no idea they were sending their dancers to a child's party, and told local CBS affiliate WRGB that the incident was being "blown out of proportion." Police said the company fully cooperated with the investigation and won't face any charges.
Judy Viger is due in court on March 7th, and faces up to a year in prison if she's convicted.
Be the first to receive breaking news alerts and more stories like this by subscribing to our mailing list.