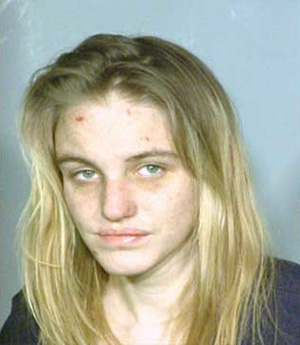 Las Vegas police say they arrested a woman Tuesday (Feb 19) and charged her with open and gross lewdness after they witnessed her having sex with a pit bull in her back yard in broad daylight.
In an arrest report released Wednesday, police said they were called to a home in the 300 block of N. 16th Street, where 23-year-old Kara Vandereyk was engaging in sexual acts with the animal in full view of neighbors. Police said the woman stood-up and greeted officers with a "Hi."
Police also said Vandereyk appeared to be under the influence of drugs or was mentally ill, or both, which is pretty obvious, considering she couldn't identify herself and wasn't even able to answer simple questions about the current date or the name of the President of the United States.
Vandereyk reportedly told officers she was "bipolar" and she also admitted to taking prescription medication, but wasn't able to tell them if she was on them at the time.
Pretty interesting week for Las Vegas.
[KPTV]
Be the first to receive breaking news alerts and more stories like this by subscribing to our mailing list.