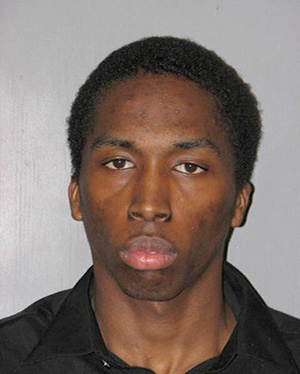 What. the. f*ck.
A gross, vile, disgusting, despicable, deplorable, abhorrent excuse for a human being was arrested and charged with sexual battery and possession of pornography involving a juvenile for molesting a 1-year-old girl, and then sending a recording and photos of the sick act to his lover.
According to 21-year-old Roy Dixon's arrest reports, police in Gretna, Louisiana began an investigation into the case last Saturday (Jan 26) after receiving a complaint of rape involving a baby.
The arrest report stated that Dixon, identified as a possible suspect, confessed to the molestation and told police investigators that a man named "Brad," whom he was in a relationship with, asked him to take and send sexualized photographs of the baby in August 2012.
Dixon reportedly confessed to taking around 10 or so inappropriate pictures of the infant's genitals.
Some of the photographs showed Dixon imitating sex acts and using objects, including a cotton swab, to molest the baby.
Even more disturbing, the police report also said that Dixon confessed to sending videos of himself sexually violating the little girl with his finger, and he also admitted to recording himself with his cell phone as he masturbated on the baby.
He told investigators that he sent the photos and videos to his boyfriend "Brad" via text messages.
Dixon is being held at Jefferson Parish Correctional Center in Gretna, LA on $375,000 bond. It isn't clear whether or not "Brad" has been identified by Gretna Police, or if he'll face any charges.
Gretna, Louisiana is also home to a 68-year-old man who was arrested and charged with possession child pornography last month, as well as a strange man who got drunk, stripped naked, refused to clothe himself, broke into song and masturbated in front of police.
Be the first to receive breaking news alerts and more stories like this by subscribing to our mailing list.