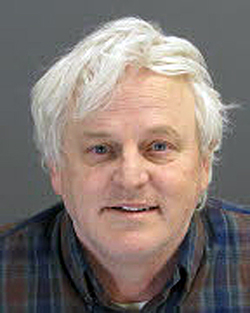 Georgia resident James Satterfield was arrested last month for making terroristic threats after he allegedly got all Russell Edgington on a judge by threatening to kill his children and eat them.
According to an arrest warrant obtained by the AJC, the 58-year-old mailed a threatening letter on Dec. 20th to the home of Cobb County Superior Court Judge Reuben Green directly addressed to the judge's wife.
He wrote in the letter, with regard to the couple's two young children, that he would "cook them first to make them more palatable."
"Please give a copy of this letter to the police so that when you are slaughtered the public will know who were really responsible," the letter from Satterfield allegedly stated.
Satterfield remains in custody at the Cobb County Jail without bond.
While the arrest warrant doesn't indicate any relationship between Satterfield and Green's family, Cobb Superior Court records state that Judge Green presided over Satterfield's divorce case between April 2011 and July 2012.
Sheriff Neil Warren said in a statement: "I will not tolerate any threats or acts of violence toward any citizen, law enforcement officer or court official."
Be the first to receive breaking news alerts and more stories like this by subscribing to our mailing list.