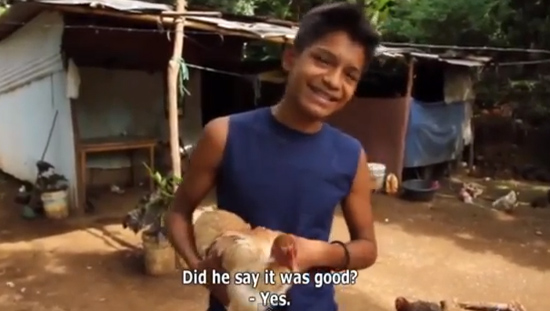 They say that love knows no age, color or even gender. But surely it knows species.
One 15-year-old Nicaraguan boy has been taking his mother's chickens and giving them the BUSINESS! And he actually showed his face on camera and talked about it.
Apparently, he saw one of his cousins do it first and he later got curious about it and decided to give a go himself. That's when he got hooked on that chicken nookie.
Watch the video of the boy who loves freaking chickens every freakin' night and every freakin' day.
So, hey, young fella. Masturbation? It's a thing. Get to know it. Use your hands and let the damn chickens be. They don't deserve that.
The creepiest part? When the boy said he thinks the chicken likes it because she lets it happen. What in the fuck? That sounds like the logic a future rapist, y'all. Pray for the women of Nicaragua.
Be the first to receive breaking news alerts and more stories like this by subscribing to our mailing list.