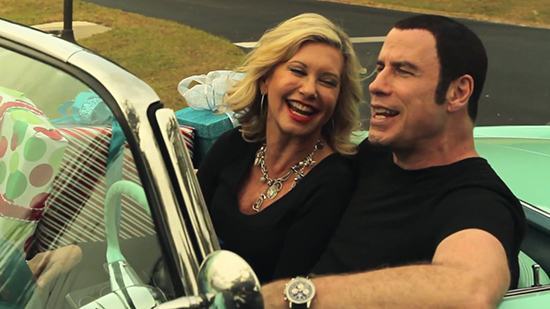 Are you ready for your daily dose of creepy and weird? Then tune in the oddball song stylings of John Travola and Olivia Newton-John's new video for the collaboration "I Think You Might Like It."
Contrary to what the title says, we think you won't like it.
But it's one of those so-awful-you-have-to-watch-it things that happen on the Internet. You know, like Rebecca Black's brief career.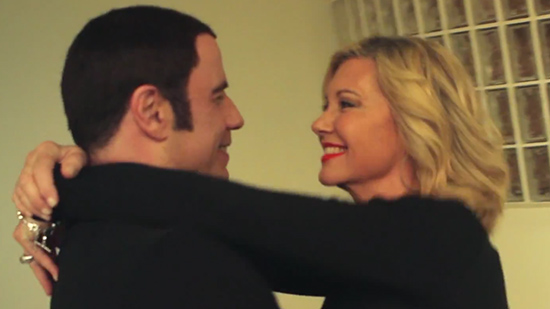 In the video, John Travolta rocks a hairline that looks like it was made up entirely of shoe polish and he tries his best to butch himself up a Memphis country boy gone Nashville.
Olivia Newton John just looks like an artifact from ancient Egypt. They should've gone easier on the embalming fluid.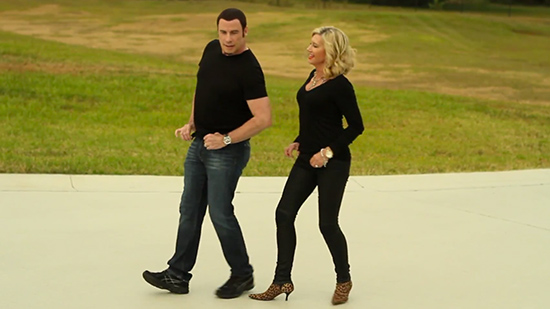 Besides the awful acting, the worst part is the equally awful attempts at dancing.
Their moves look like a half-assed attempt at square dancing and they even rope in a stereotypical cast of Americana (read: white people), such as soldiers, grandparents and kids to get in on the awkward act. "Gangnam Style" this most certainly is not.
If this video is supposed to be a Christmas gift from Travolta and Newton-John, then it's clear that we all somehow ended up on a very naughty list.
'Cause this is nothing more than an ugly lump of coal.
Watch below:
Be the first to receive breaking news alerts and more stories like this by subscribing to our mailing list.