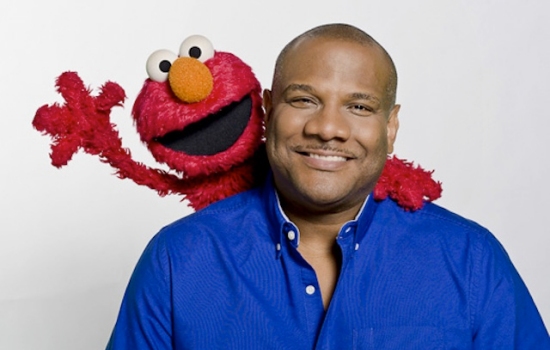 On what must be a very sad day on Sesame Street, the voice of Elmo has been silenced (for now) in the wake of recent allegations that puppeteer Kevin Clash had a sexual relationship with a 16-year-old boy.
The shocking claims were first brought to the attention of the Sesame Workshop lawyers by the now 23-year-old man who says the inappropriate relationship began 7 years ago when he was 16 and Clash was 45.
The young man met with Sesame Workshop lawyers several times in June 2012 and felt subdued by the company, which led him to hiring Andreozzi and Associates — the same law firm that represented a victim in the high profile Jerry Sandusky child rape case.
According to TMZ, Andreozzi sent a letter to Sesame Workshop stating the following:
"[The company is trying to] discredit the victim in order to protect its employee and the image of one if its most valuable characters. This approach places a greater value on a puppet than the well being of a young man."
However, Sesame Workshop have said they investigated this very serious matter thoroughly and came to the conclusion that the underage sex accusations were unfounded as the young man could not gather evidence to support the claim.
Sesame Workshop has granted Clash a leave of absence from the show and from how serious this sounds, he will definitely need the time off.
Even though his beloved character Elmo is quiet, Kevin Clash isn't. He tells TMZ of the defamatory claims:
"I had a relationship with [the accuser]. It was between two consenting adults and I am deeply saddened that he is trying to make it into something it was not."
Whoa. Pretty heavy stuff. No matter what the outcome of this nasty ordeal may be, it is safe to say we will never see Elmo the same way again.
Sad.
Be the first to receive breaking news alerts and more stories like this by subscribing to our mailing list.