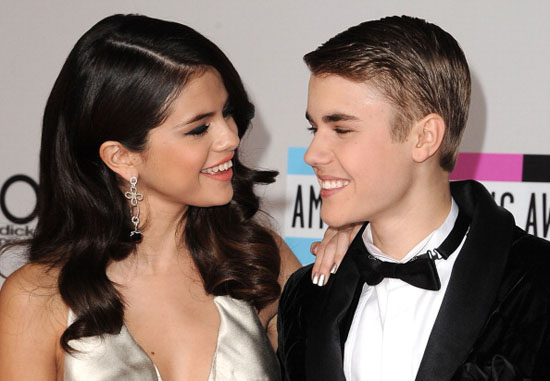 Hollywood's favorite tween couple has officially called it quits. According to E! News, Us Weekly, People, the NY Post and a ton of other celebrity gossip sources, Justin Bieber and Selena Gomez "broke up about a week ago," ending their nearly two-year high profile relationship.
They broke up about a week ago, a source exclusively tells E! News. "Because of their crazy schedules, it was getting harder and harder to maintain a relationship," the source says.
After nearly two years together, Justin Bieber and Selena Gomez have gone their separate ways. Multiple sources close to the pair also confirm their split to Us Weekly.

"Selena broke up with Justin about a week ago. It's been a really challenging experience over the last year because of their crazy schedules," one insider tells Us. "Selena definitely had some major trust issues with Justin."
Justin Bieber and Selena Gomez have ended their relationship, People confirms. "She broke up with him about a week ago," a source tells People. "With them being apart so much it got complicated. She had some trust issues. It's not easy, but the relationship needed to end."
A source told Page Six exclusively: "Justin and Selena had been fighting and on the verge of a breakup for about six months. She was constantly calling and checking on him when they were apart. It was causing a lot of tension between them."
You hear that sound? That's the sound of teenage girls all over the world shrieking with glee because Justin Bieber is now a single man.
Justin Bieber and Selena Gomez had reportedly been dating since November 2010, but didn't go public with their relationship until several months later. As Us Weekly notes:
Bieber and Gomez first sparked rumors they were an item during a "cuddly" November 2010 IHOP date, though they denied the romance chatter until the following spring.
During their nearly two years with each other, Justin and Selena weathered many a scandal together … including the time when a woman falsely accused Justin of having unprotected sex with her backstage at a concert and fathering her child.
And the time when Selena consoled Justin and helped him put back on his shoes when he got into a fight with a paparazzo who "stepped over the line." And those sex tape rumors that ended up being a marketing ploy for his new music video for Nicki Minaj.
And we can't forget about when Justin's crazy female fans would harassed Selena on Twitter and threaten to kill her. That was pretty crazy, and according to Selena, it "hurt … a lot."
Then there were the good times. The moments that made everyone on the outside looking in say "Aww!"
Like this: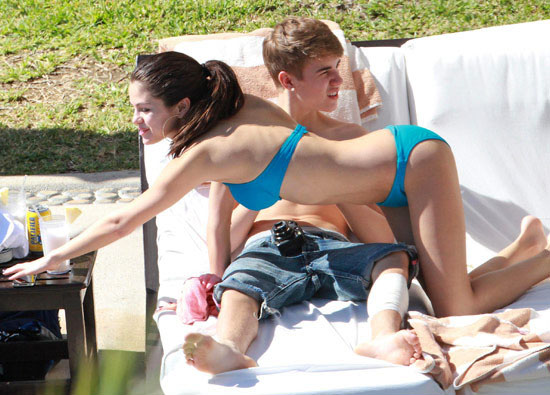 This: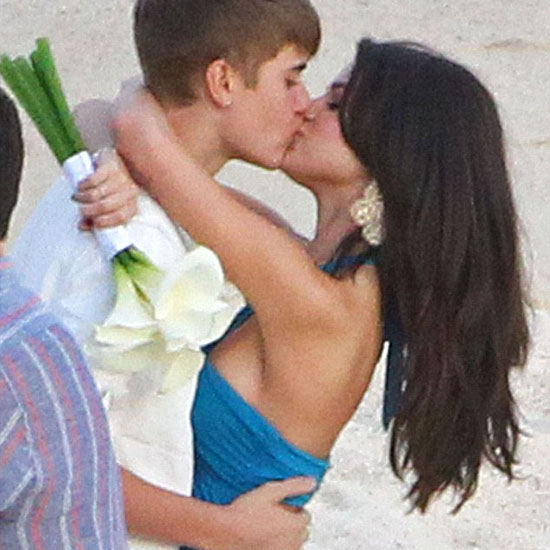 And this: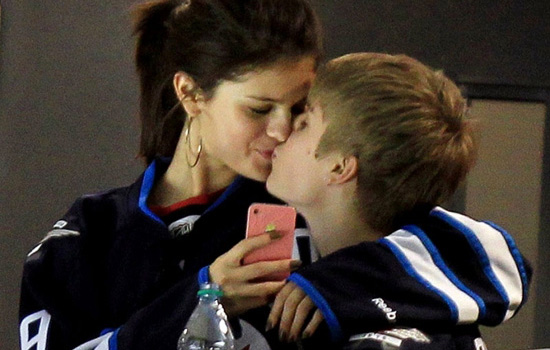 Oh, and this here: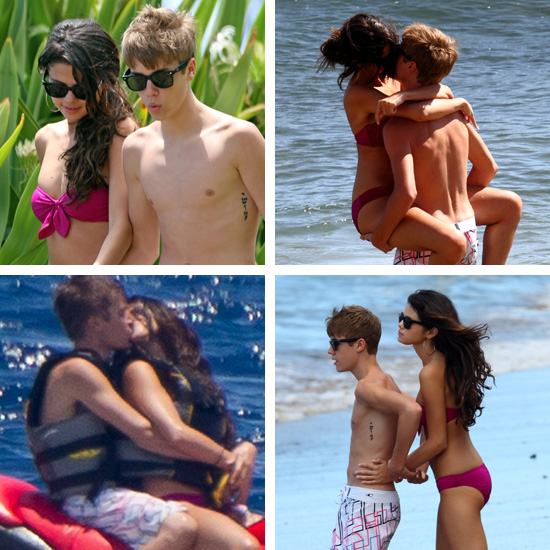 And this too: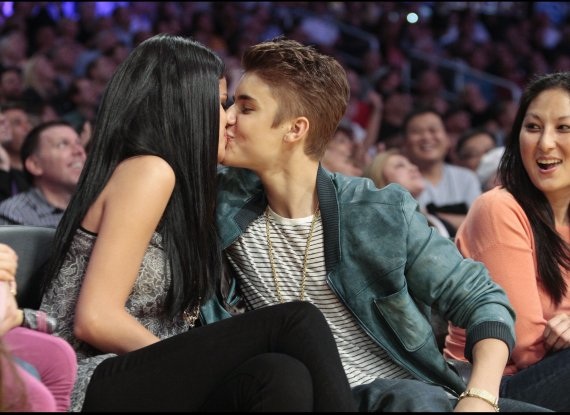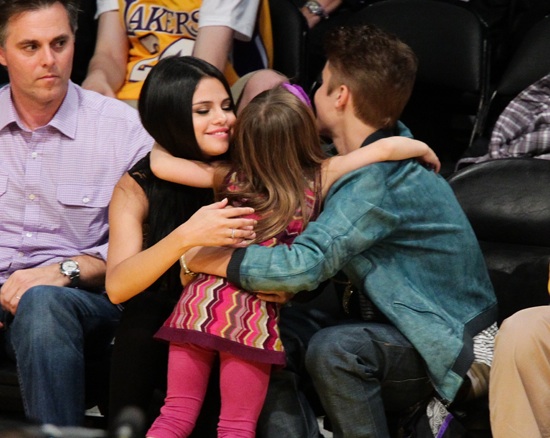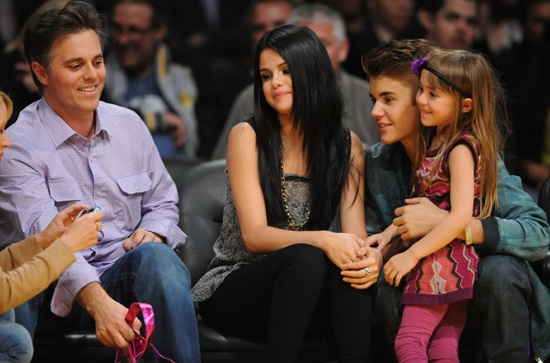 And even this: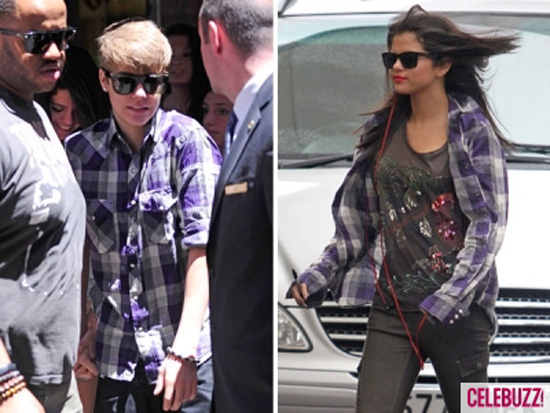 If the rumors are true … then there will be no more of any of that.
Those who follow Justin Bieber closely probably aren't too surprised that he and Selena split up though. A couple of weeks ago, Justin posted a photo on Instagram with the word "Lingse" — which reads "single" when unscrambled … and once his fans caught on to it, he deleted the picture.
News of the split between the young entertainers follows reports that Justin has been hooking up with a 19-year-old Victoria's Secret model named Barbara Palvin.
The pair were spotted at a showing of the Lion King on Broadway hanging out with a group of friends Friday night (Nov 9) … and according to the Post, the singer and VS model spent some time together earlier this week after the annual Victoria's Secret fashion show in New York City, where Justin performed.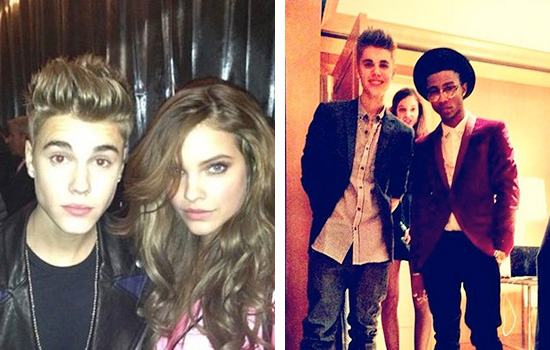 Palvin also appeared in a recent Twitter photo with Justin and Young Money rapper Lil Twist … to which Selena Gomez simply responded, "…"
In response to the rumors that she and Justin are dating, Palvin tweeted Friday:
hey everyone. please calm down. he is all yours!! 🙂 please 🙂

— Barbara Palvin (@BarbaraPalvin) November 9, 2012
Reps for neither Justin nor Selena are speaking up right now about this supposed break-up … but simply judging by Selena's ellipsis tweet, and all of this time Justin is spending with his new "friend," we'd say it's definitely over between those two.
Be the first to receive breaking news alerts and more stories like this by subscribing to our mailing list.