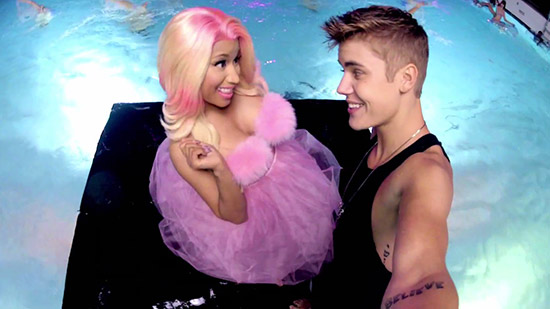 Justin Bieber and Nicki Minaj team up in the playful music video for "Beauty and a Beat," the newest single from Bieber's latest album "Believe."
The video's surprise release Friday (Oct 12) was surrounded by a big, elaborate PR stunt.
Earlier this week, Justin claimed his laptop was stolen at a concert, and the alleged thief was threatening to release secret "footage" from his computer. That so-called footage turned out to be Justin and Nicki's brand new video.
The Associated Press reported that Bieber's initial tweet about his laptop being stolen was legit though.
Check out Justin Bieber and Nicki Minaj's "Beauty and the Beat" music video below: