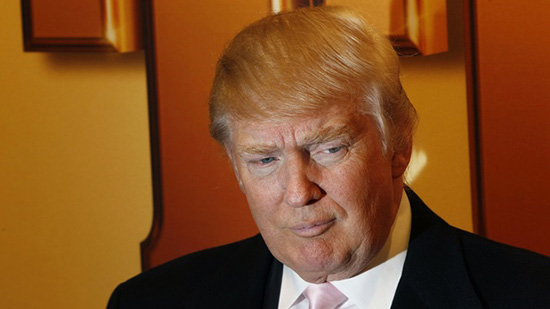 Yes, Donald Trump is a very sad man. A very very sad man.
NEW YORK — In a blockbuster announcement today, Donald Trump announced that he is a very sad man who has nothing to live for other than drawing attention to himself.

"I'm a sad, pathetic human being and a complete waste of life," said Trump, adding that he lives an empty existence, and that he is nothing more than a corporate shill, as well as a failed husband, father, and human being.

"I am the piece of shit you stepped in on your way to work. I am the vomit that hurls out of your mouth when you are sick. I want to kill myself very badly. Thank you." Trump then slit his throat from ear to ear.
NOTE: The Onion — "America's Finest News Source" — is a parody/satire news site and their articles are not supposed to be taken seriously; they are purely for entertainment purposes only, which is why this one has been republished here. Click Here for more hilarious articles from The Onion.
Be the first to receive breaking news alerts and more stories like this by subscribing to our mailing list.