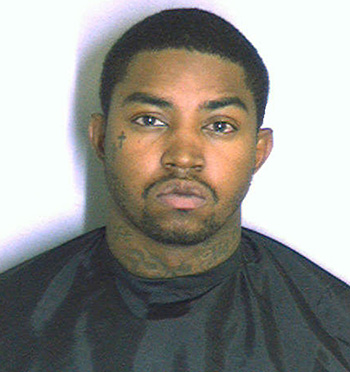 Lil Scrappy aka the "Prince of the South" (if you let Momma Dee tell it) posed for this mugshot after he was arrested in Atlanta Monday afternoon (Oct 1) for violating his probation.
According to TMZ, Scrappy (real name: Darryl Kevin Richardson II) was booked at the DeKalb County Jail.
The gossip site also posted a photo of the 28-year-old rapper/reality TV star being taken into custody on the side of the road where he was handcuffed
It's unclear exactly what the "Love & Hip-Hop Atlanta" star was popped for, but he is currently on probation stemming from a 2008 marijuana conviction.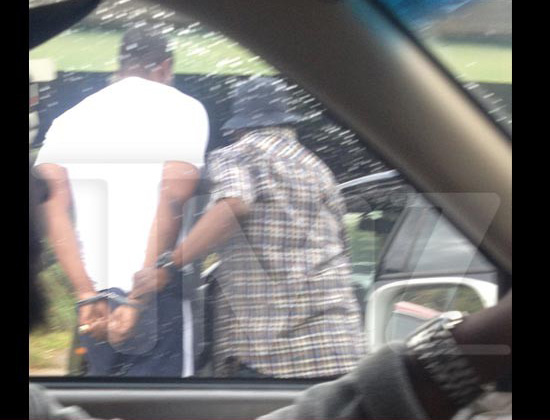 According to Scrappy's rap sheet … at the time of his 2008 arrest for weed, he was also busted for carrying a concealed weapon, fighting and obstruction of officers.
As a result of the weed conviction, Scrappy was sentenced to 5 years probation, and was ordered to abstain from the use or possession of any illegal drugs or alcoholic beverages. He was also ordered to complete an alcohol/drug education program and perform 240 hours of community service.
Scrappy was reportedly booked for his most recent arrest at around 5:30 pm Monday, and as of 11:30 pm (around the time this post was published), he still doesn't have a bail set.
Who's gonna have to bail Scrappy out though? Momma Dee, his baby mama fiancee Erica or his 'best frand' Shay?
UPDATE: According to TMZ, Scrappy was finally released from prison on Wednesday (Oct 3). The reason he was arrested in the first place was because he failed to check in with his probation officer, and failed to notify his PO that he had moved.
After previously being placed on a "non-reporting" order, Scrappy was recently put back on a "reporting" order, and when his PO found out his address had changed, and he hadn't checked in in a while, a warrant for his arrest was issued.
Scrappy — who is on probation stemming from a 2008 weed possession case — says that his most recent arrest was an honest mistake, and other than this incident, he's been a model probationer.
He was finally released from prison on Wednesday (Oct 3)
Be the first to receive breaking news alerts and more stories like this by subscribing to our mailing list.