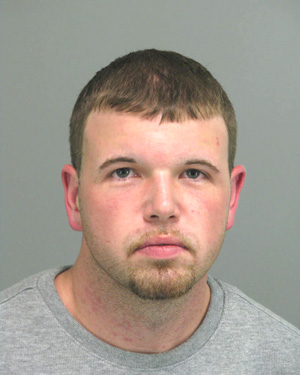 A 26-year-old South Carolina man was arrested for assault and battery after he allegedly attacked his 67-year-old grandmother … because he thought she called him a chicken.
Confused? Well, allow us to explain.
Grandma comes home from the grocery store and tells her grandson she had purchased some chicken salad.
But somehow, Jesse Beam mishears his dear old grandmother, and shouts at her, "Don't call me chicken, again!" before proceeding to attack her.
According to the police report, Jesse's grandmother tried to explain to her that she wasn't calling a chicken, but he still continued his brutal attack.
The Spartanburg County Sheriff's Department says Beam threw a bowl of food at her and shoved her to the ground as she tried to flee her home. The woman reportedly sustained various cuts, bruises, contusions, scratches and possibly a broken nose during the attack.
Jesse Beam was arrested for assault and battery and remains in police custody at the Spartanburg County jail on $2,000 bond.
[TSG]
Be the first to receive breaking news alerts and more stories like this by subscribing to our mailing list.