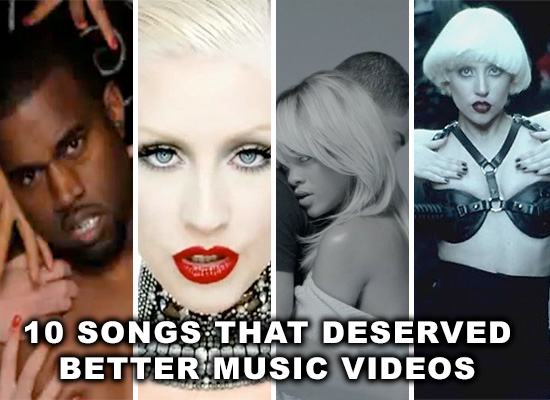 MTV and BET may not play music videos as much as they used to, but music videos are bigger than ever, thanks to online video sites like YouTube and VEVO.
When done correctly, a music video can inspire and entertain in ways that the song alone couldn't. As fantastic as Beyonce's "Single Ladies" was, would the song really have turned into the worldwide phenomenon that it did without that iconic music video? Nope.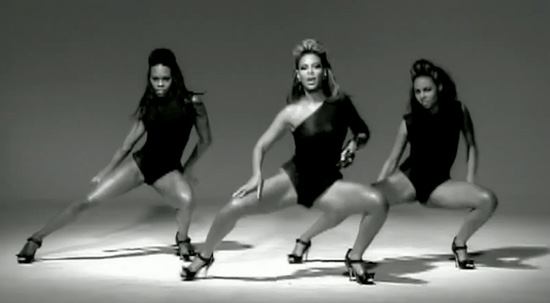 Beyonce's "Single Ladies" is an example of what happens when a good song is paired with a great video. But what happens when a good song is stuck with a wack music video? Disappointment, that's what. Severe, debilitating disappointment.
When a bad song gets a bad video, no one cares. That's like throwing a dirty diaper on top of a pile trash. But when a crappy music video suffocates an otherwise good song, we can't help but mourn the loss of opportunity.
Let's take a look at 10 songs that got hosed by really bad music videos, shall we?
10.

Kanye West, Nicki Minaj and Jay-Z — "Monster"

When this song hit the Internet during one of Kanye West's now-discontinued G.O.O.D. Fridays, it set the web on fire.

Nicki Minaj's verse actually made a lot of hip-hop heads respect her. That hook was infectious. And having three big names like Ye, Jay and Nicki on one track was just an iconic music video moment waiting to happen.

So how the hell did we end up with this bootleg Nightmare on Elm Street knock-off instead? Talk about totally missing the mark. Kanye went way too literal with this video in what he probably thought was going to be the 2011 version of "Thriller."

Naw, not even close, Yeezy.
Be the first to receive breaking news alerts and more stories like this by subscribing to our mailing list.