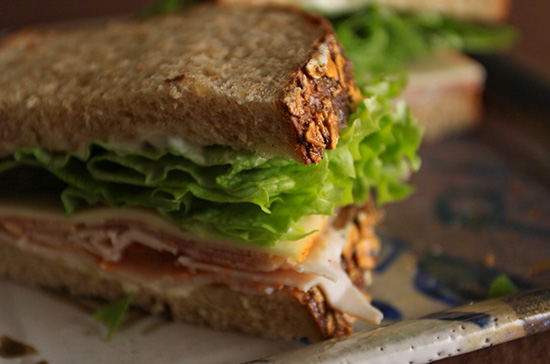 There are many reasons to call 911 … but unfortunately, a deli messing up your sandwich order is NOT one of them.
Rother McLennon from Connecticut obviously didn't get that memo, because he reportedly called 911 on Wednesday (Jun 13), and complained to dispatchers that the Grateful Deli in East Hartford, CT got his sandwich order wrong … and he "specifically asked for little turkey and little ham, a lot of cheese and a lot of mayonnaise."
"You're calling 911 because you don't like way that they're making your sandwich?" the dispatcher asked.
"Exactly," replied McLennon, who explained that the person currently behind the counter at the deli wasn't the same person who made the sandwich, and they refused to fix his order.
"I mean, I just want to solve this the right way," he said. "Her sister made it, but she left. They are playing games with me, so I was just wondering if you could come by. I just want it resolved and I want to be able to come back here and get the regular sandwich that I ask for."
Unsurprisingly, the dispatcher politely turned down McLennon's request to intervene, and told him, "In the future … just don't buy the sandwich." (Pretty good advice!)
And since police weren't involved, no charges were filed against Rother McLennon.
Tila Azinheira, the owner of Grateful Deli, told a local NBC affiliate the McLennon ordered 14 sandwiches that the deli made to his specifications, and she told him that the deli couldn't take the sandwiches were back because they were special orders. She  alsosaid that he used her phone to police (THIS guy…)
McLennon reprtedly called the deli back the very next day and apologized. "I think the customer realized how wrong he was," the owner of the sandwich shop said.
Watch the video report below:
Be the first to receive breaking news alerts and more stories like this by subscribing to our mailing list.