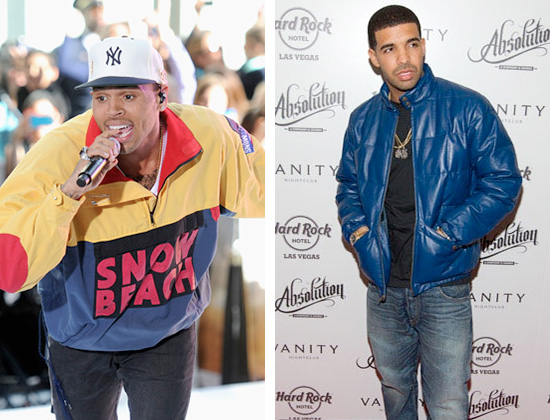 Further proving that Drake was definitely involved in the nightclub brawl that left Chris Brown with a huge gash in his chin … law enforcement sources report that the R&B singer has given a statement to the NYPD, and has provided them with "physical evidence" showing the Young Money rapper and his crew were the aggressors in the attack.
According to TMZ:
We're told Chris' lawyer, Mark Geragos, went to the NYPD late Thursday to present evidence showing that Drake and Meek Mill were the aggressors, but earlier in the day Chris spoke with Detectives at an undisclosed location in NYC.

Cops tell us Chris is not currently a suspect but rather "a witness and a victim." We're also told Drake is not currently a suspect.
Citing unnamed sources, TMZ also claimed that the instigator may have been someone in Brown's camp who was "inciting Drake and his people all night."
Meek Mill has also taken to his Twitter to deny that he was the one who threw the bottle, contrary to previous reports that stated otherwise.
According to unconfirmed reports (so far, NOTHING involving the actual fight and what started it has been confirmed or denied) Brown had sent Drake's table a bottle of champagne as a peace offering earlier in the night. He and Drake were previously linked to R&B/Pop singer Rihanna, and recently exchanged words on Twitter, along with Meek Mill — Drake's touring partner.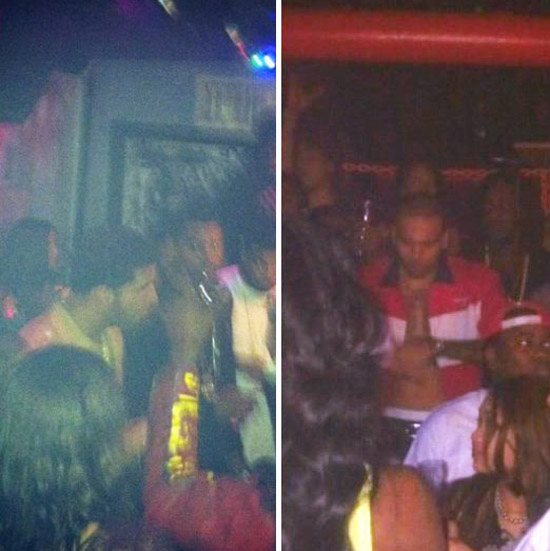 Drake is believed to have sent back a nasty note to Brown's table in response to the so-called "peace offering." The note reportedly read, "I'm f–kng the love of your life [Rihanna], deal with it," and the rest, as they say, was history.
Words were exchanged, bottles were tossed, faces were punched (Chris Brown caught a hit to the face, which left a gash) and in the midst of all of that … Drake was rumored to be hiding out in the bathroom (which Brown corroborated with tweets that he later deleted), and the next day, his rep released a statement denying that he had any involvement with the fight what-so-ever.
Brown posted a picture of his gash of his chin online on Twitter with the following messages: "How u party wit rich n**** that hate? Lol… Throwing bottles like girls? #shameonya!" and "Ok! N****s stand behind security! Ok! U don't pay them enough."
He quickly deleted the picture and the tweets, but not before they went viral on Twitter and were posted to hundreds of different websites.
Be the first to receive breaking news alerts and more stories like this by subscribing to our mailing list.