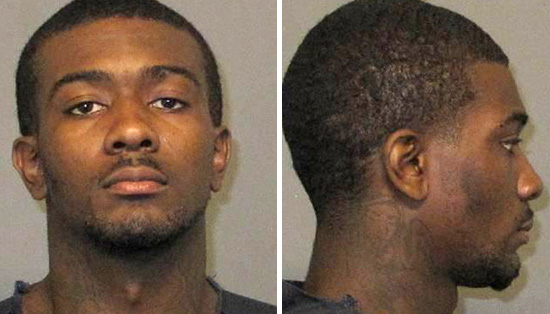 Police in Alabama say that a shooting that occurred at an apartment complex near Auburn University Saturday night (Jun 9) wounded three men, and claimed the lives of three others … and the gunman — identified as 22-year-old Desmonte Leonard of Montgomery — is still on the loose.
According to Auburn Police Chief Tommy Dawson, officers received a call about a shooting at the University Heights apartments clubhouse shortly after 10pm Saturday night.
When police arrived at the clubhouse, where a pool party was apparently being held, they found 20-year-old Edward Christian — an Auburn football player who was off the team at the moment due to an injury — dead on the scene.
Former Auburn player Ladarious Phillips, 20, and Auburn resident Demario Pitts, also 20, who had both been wounded, were rushed to the hospital, where they both later died.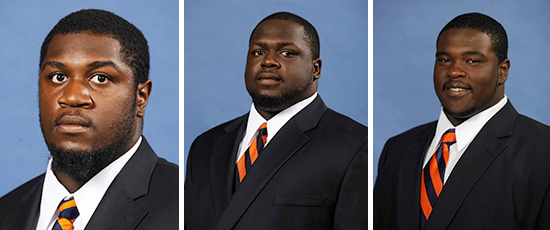 Two others, including current 20-year-old Erick Mack of South Carolina (who also plays on the Auburn football team), were taken to East Alabama Medical Center, where they were treated for their injuries.
Mack was released from the hospital Sunday after being treated for a single gunshot wound; he's expected to make a full recovery.
The other wounded victim — 20-year-old John Robertson, who was shot in the head — is said to be in critical condition, and underwent surgery Sunday at the University of Alabama.
A third wounded man, 19-year-old Xavier Moss, was treated and released from East Alabama Medical Center. Xavier and Robertson are both natives of Alabama.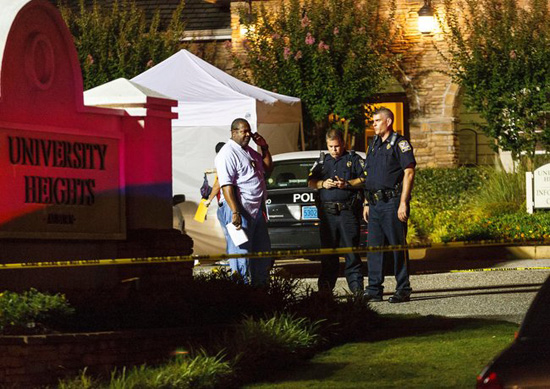 The police haven't released many details about the shooting, but people who were at the party said that the fight started after Desmonte Leonard (the gunman) spotted another man dancing with a girl he had spent time with earlier in the evening.
"They started fussing over a girl, and the fussing escalated to a fight, and the fight escalated to a shooting," said 21-year-old Richard Trammell, who told reporters that he had played high school football against one of the men who was killed, and had also hung out with him at the off-campus apartment complex.
Leonard is still at large, and police officials say his last address was at a residence in Montgomery, where they believe he returned to after the shooting in Auburn, which is about 50 miles away.
More than three dozen local police, state agents and federal marshals are now searching for the 22-year-old, who has a criminal history involving guns.
Following Saturday's shooting, Authorities say Desmonte Leonard was charged with three counts of capital murder, and they are offering a $15,000 reward for information leading to his arrest.
UPDATE: According to Montgomery County Sheriff D.T. Marshall, Desmonte Leonard turned himself in to U.S. marshals at the federal courthouse in Montgomery, Alabama on Wednesday (Jun 13).
Be the first to receive breaking news alerts and more stories like this by subscribing to our mailing list.