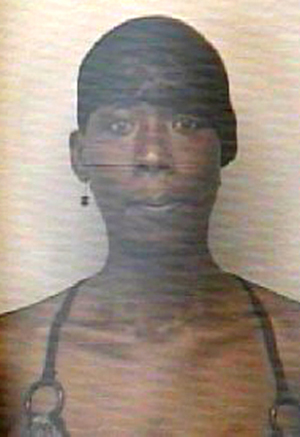 Police in North Carolina say they arrested a woman who, after a heated argument, allegedly squeezed a man's balls so hard … that his scrotum split right down the middle, and one if his testicles literally popped out! (This is the part where guys cringe in pain at the mere thought of something so awful.)
According to police documents obtained by The Smoking Gun, 35-year-old Joyce Maxine Gregory attacked her 59-year-old boyfriend in his early apartment Saturday morning (Jun 2).
When the man — who remains unidentified — went outside to call 911, the police report states that Gregory followed him, and grabbed him by the balls (literally) in a "vise-like grip" … and by the time the man was able to free himself from Maxine Gregory's death grip, one his testicles had dislodged from his scrotum, giving a whole new meaning to phrase "busting a nut."
Officer M. L. McPherson wrote in his police report that the victim's "scrotum had been split open," adding that, "I was able to observe one of the subject's testicles protruding from the scrotum area."
Thankfully for the victim, a urologist told police that the man's scrotum injury "could be fixed with several stitches and that no serious long term damage had occurred."
As far as Ms. Gregory is concerned, she was charged with malicious castration and assault causing serious bodily injury — both felonies. She is currently being held at the Shelby, NC County jail on $20,000 bond, and is due to appear in court later this month.
On the way to jail, cops noted in the police report that Gregory — who appeared "highly intoxicated on some type of narcotic" — took off her pants and "urinated in the back seat of the patrol vehicle."
Joyce Gregory sounds like a really, really fun person to be around when she's not happy, no?
Be the first to receive breaking news alerts and more stories like this by subscribing to our mailing list.