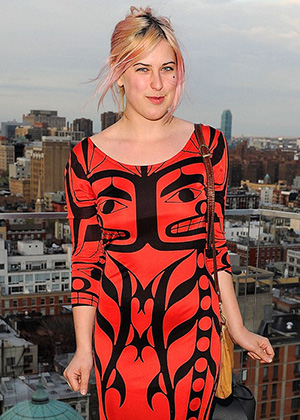 Bruce Willis and Demi Moore's 20-year-old daughter Scout Willis was arrested in New York City Monday night (Jun 4) after she was caught drinking a beer in public, then gave police a fake ID.
Police told the New York Daily News that Scout was drinking an 8 oz. Pakistani beer in a subway station when she was spotted by a transit cop who approached her and asked her for identification.
She reportedly gave the officer a New York ID with the name "Katherine Kelly" … but the cop wasn't buying it. After further questioning, Willis produced her real California ID.
"My name is Scout Willis," she told the officer, according to the criminal complaint. "The first ID isn't mine. My friend gave it to me. I don't know Katherine Kelly."
The incident landed Scout — who is currently attending Brown University and is an aspiring singer — with two misdemeanor charges, one for criminal impersonation, and the other for open container.
Willis was released Tuesday morning without bail, and she is due in Manhattan Criminal Court on July 31st where she will answer to her charges.
Be the first to receive breaking news alerts and more stories like this by subscribing to our mailing list.