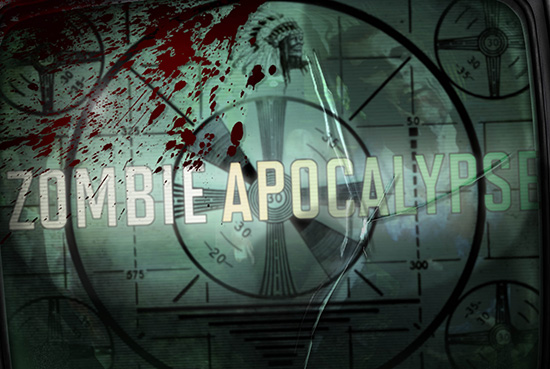 The media has been using the term "Zombie Apocalypse" a lot this week, following multiple incidents — in different places — where people have reportedly eaten other people's body parts.
But what exactly is a "zombie apocalypse," why is it one of Google's most searched terms (it's been a Top 10 trending topic all week) … and do us non-zombies really have anything to worry about?
The Urban Dictionary defines a so-called zombie apocalypse as:
"The End of the World … when people who have died rise again in rotten corpses searching for blood and brains to strengthen them. The Apocalypse is when all Zombies rise and destroy the world."
While we are almost positive that the dead are not rising, in the past week, there have been multiple reports of cannibalistic activities.
And in one of the incidents, an actual brain was eaten … so we can understand where the widespread panic would come from.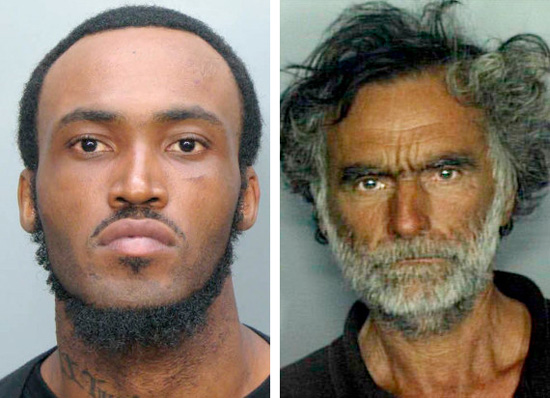 Last Saturday (May 26), 31-year-old Rudy Eugene stripped completely naked, pounced on top of another man, 65-year-old Ronald Poppo, and chewed off large chunks of flesh from Poppo's face and head near a busy freeway in Miami.

READ: Naked Man Shot and Killed After Chewing Another Man's Face Off
Eugene was shot dead by police, and Poppo remains in critical condition with at least 80% of his face completely gone. Police believe Eugene may have been on "bath salts" when he viciously attacked Poppo. His girlfriend thinks he was either drugged, or under a voo-doo spell.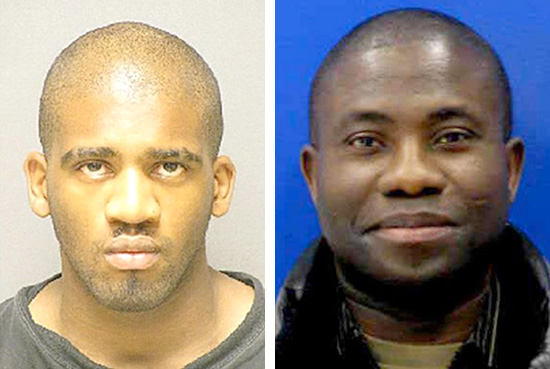 Then, just a few days after the Miami incident comes reports from Maryland, detailing an incident in which a 21-year-old Morgan University student named Alexander Kinyua admitted to killing his roommate (37-year-old Kujoe Bonsafo Agyei-Kodie), and using a knife to chop up his body parts before eating his heart and pieces of his brain.
READ: Maryland Cannibal Admits to Eating Roommate's Heart and Part of His Brain
Kodie — who lived with Kinyua and his family for about six weeks at their townhouse in a Baltimore suburb — had been missing since last Friday (May 25) after he left home for an early morning jog, and never came back.
The following Tuesday (May 29) was when Kinyua admitted his monstrous crime to police, after his father and brother called to report that they had discovered a set of human remains — a head and two hands — in a metal tin in their basement, which Kinyua originally tried to hide from them when they questioned him about it.
"He admitted to killing our missing person, Mr. Kodie, and cutting him up with a knife," Hartford County Sheriff Jesse Bane told reporters Thursday. "He further stated that he consumed Mr. Kodie's internal organs — specifically his heart and portions of his brain."
In New Jersey, police say a man stabbed himself repeatedly in front of them, ripped his torso open, and then threw his skin and intestines at them.
43-year-old Wayne Carter underwent emergency surgery and remains in critical condition at a local hospital. Hackensack, New Jersey Police Lt. John Heinemann says Carter has a history of disorderly conduct, and has spent some time in a psychiatric hospital.
Then there's the 26-year-old mixed martial arts fighter from California who is accused of ripping out the heart of his 21-year-old training partner while he was still alive, after becoming convinced that he was possessed by the devil.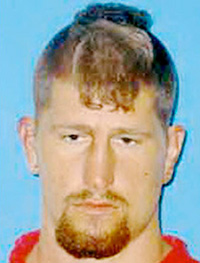 Police say Jarrod Wyatt also cut out Taylor Powell's tongue, and ripped off most of his face in a brutal assault that they said looked like a scene straight out of a horror movie.
Wyatt was found naked, and covered in dried blood, standing over his dead friend with body parts — including an eyeball — scattered around the blood-splattered room.
According to an officer at the scene, Wyatt cooked Powell's heart, tongue and parts of his face in a wood stove at his Klamath, California home, because he thought that Powell was still alive, and that he needed to "stop the devil."
Police believe that Wyatt and Powell had both taken mushrooms before the horrific incident.
And that's just here in the United States. As of Thursday (May 31), our friendly neighbors up in Canada are on an international manhunt for a man who is suspected of murdering and dismembering a friend, and mailing his body parts — a head, torso and a foot — to political party headquarters.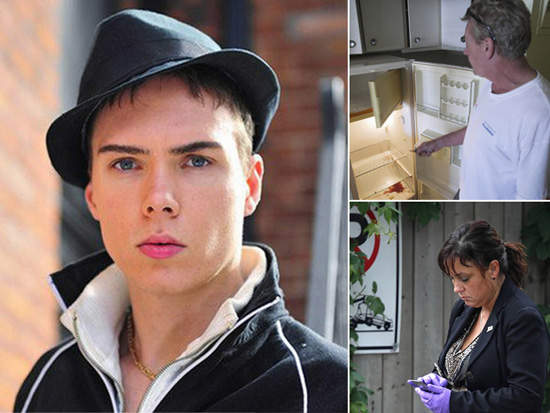 Canadian authorities say 29-year-old Luke Rocco Magnotta, who was born as Eric Clinton Newman, and also uses the alias Vladimir Romanov, posted a video of the killing and dismemberment online.
"We believe he filmed himself," said Montreal police Commander Ian Lafreniere. "It's gross."
The victim has yet to be identified because the headless body that they discovered at Magnotta's apartment — which was covered in blood — was too mutilated to make any immediate identification.
"I've been a police officer for more than 20 years now, and I met officers that were doing an investigation for more than 30 years, and they said they never saw a scene like that," Lafreniere said.
Authorities believe Magnotta has fled the country, and may have gone to eastern Europe, though it is possible that he could have re-entered Canada under another name, because they say he's really good at disguising himself.
With all of these gruesome, cannibalistic, inhumane incidents happening all in the same week, we can understand why everyone is in a frenzy … but officials at the CDC (Centers for Disease Control) say that the incidents shouldn't be attributed to a "Zombie Apocalypse."
BECAUSE ZOMBIES AREN'T FREAKING REAL, PEOPLE!!!!
"CDC does not know of a virus or condition that would reanimate the dead (or one that would present zombie-like symptoms)," agency spokesman David Daigle told The Huffington Post.
So to answer your questions … NO, there is NOT a Zombie Apocalypse … and NO, you should NOT be worried.
Just — with the exception of a little marijuana here and there — STAY AWAY FROM DRUGS and people who do them.
While zombies aren't out to get you and eat your brain, if you know anyone who messes with "bath salts," LSD, PCP, or even mushrooms (apparently), keep your distance.
Be the first to receive breaking news alerts and more stories like this by subscribing to our mailing list.