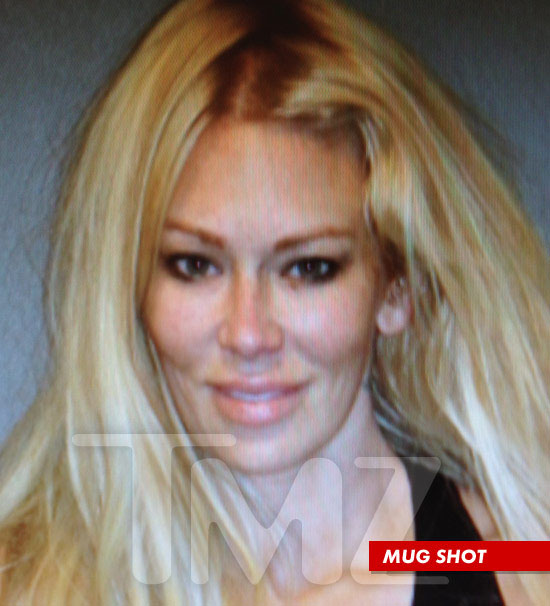 Porn queen Jenna Jameson was arrested on suspicion of DUI early Friday morning (May 25) in Orange County, CA.
According to OC police, Jameson was involved in a car accident at around 1:30 am when she lost control of her Range Rover, and crashed into a light pole.
The 38-year-old sustained minor injuries in the crash, but refused medical treatment.
TMZ says she was a crying mess after the crash, telling people, "I just want to go home."
TMZ obtained the 911 call made by a woman who claims she witnessed the porn legend driving like a drunk person before she smashed her Range Rover into a pole in Orange County, CA just after midnight.

"I was actually getting ready to call you guys because she was drunk," the caller told the 911 operator … adding, "Next thing I know she went into the pole."

The caller asked Jenna if she needed paramedics, to which she replied, "No, I just want to go." She can later be heard wailing in the background, "I'm Jenna Jameson."
Police say when they arrived on the scene, she showed signs of possibly being under the influence of alcohol, and was given a field sobriety test, which she failed. She was immediately arrested and booked for suspicion of drinking and driving, which is a misdemeanor.
Jenna Jameson, who is considered to be the world's most famous adult-entertainment performer, has appeared in over a hundred pornographic films, and has made double-digit millions off her lucrative porn career. She confirmed her retirement from the adult entertainment industry in 2008.
Jameson has twin sons — Jesse Jameson and Journey Jette — with her on-and-off boyfriend, UFC mixed martial artist Tito Ortiz.
Be the first to receive breaking news alerts and more stories like this by subscribing to our mailing list.