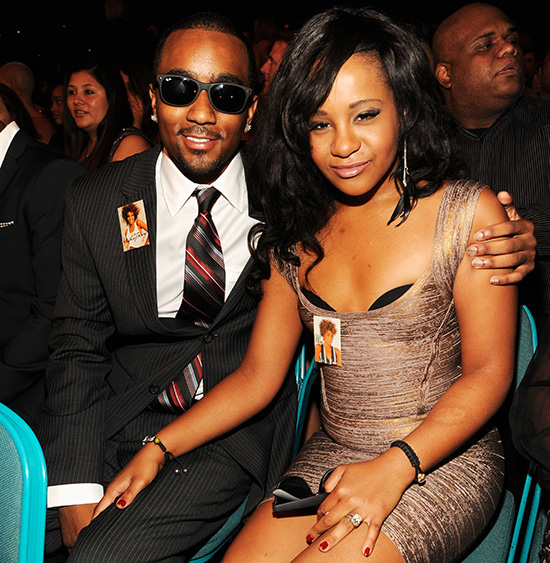 Bobbi Kristina is reportedly being investigated for allegedly gambling underage at a Las Vegas resort.
Bobbi was in Vegas to attend the 2012 Billboard Music Awards where her late mother Whitney Houston was being honored.
On Monday, TMZ posted a video of the 19-year-old playing slot machines with her boyfriend/adopted brother Nick Gordon … which is illegal in the state of Nevada because gamblers have to be 21 years old.
Bobbi Kristina was facing off with a slot machine at the MGM Resort and Casino Saturday night … while hanging out with her 22-year-old boyfriend Nick Gordon.

It's unclear if Bobbi actually won any money … but it's highly unlikely she walked away with anything significant … because casinos usually require an I.D. before handing over large prizes … and ya gotta be 21 to gamble in Vegas.

In fact, people under the age of 21 are usually forbidden from hanging out ANYWHERE in the casino area … so it's a bit surprising BK was able to pull up a chair and hang out with the one-armed bandit for as long as she did.
In a follow-up report TMZ added:
The MGM Grand in Vegas has launched an internal investigation into video footage showing Whitney Houston's underage daughter Bobbi Kristina gambling at its casino this weekend.
In Nevada the legal gambling age is 21, and underage gambling is a misdemeanor, punishable by up to 6 months in county jail or a $1,000 fine. MGM Resorts International could also face fines.
Underage gambling is a misdemeanor, and resort owner MGM Resorts International could face fines.
Mark Lipparelli, chairman of the Las Vegas Gaming Control Board confirmed that investigators from the Nevada Gaming Commission are looking into if Bobbi Kristina played any slot machines, and whether casino employees knew if she did. Spokesman Gordon Absher says The MGM Grand is cooperating with the investigation.
Bobbi Kristina just can't stay out of trouble … can she?
Be the first to receive breaking news alerts and more stories like this by subscribing to our mailing list.