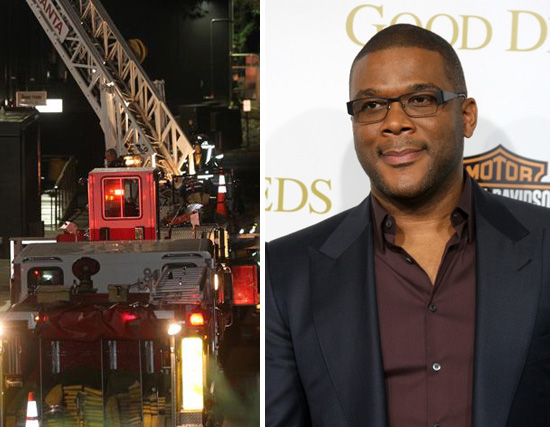 Tyler Perry's massive studio complex in Atlanta caught on fire Tuesday night (May 1).
Officials say over it took over 100 firefighters and at least 20 trucks to combat the fire, which they say started a little after 8:30 pm. They say it took workers over 3 hours to get the blazes under control.
According to local reports, several eyewitnesses say they heard a huge explosion before the fire broke out.
Thankfully, there were zero reports of injuries, despite the fact parts of the building collapsed as a result of the damage caused by the fire.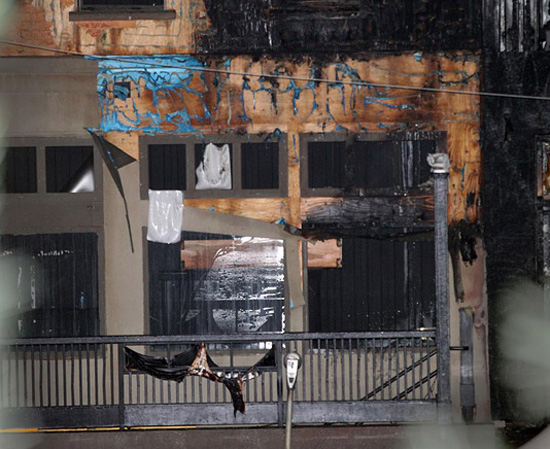 According to the studio's website, the 200,000 square-foot facility — located in southwest Atlanta — includes five sound stages, a post-production facility, a back lot, a 400-seat theater, a private screening room, and designated areas for entertaining and hosting events.
The studio also just hosted a fundraiser for Barack Obama's re-election campaign back in March.
Tyler Perry thanked Atlanta firefighters in the following statement released Wednesday (May 2):
"Atlanta firefighters responded immediately to a fire which damaged the backlot façade of one of the buildings at Tyler Perry Studios in Atlanta. We are grateful that there were no injuries, and that 99 percent of the damage is limited to the backlot facade. Mr. Perry wishes to express his heartfelt thanks to the Atlanta fire department for their professionalism in their quick response and limiting the damage."
As of right now, the cause of the fire is not yet known … and the amount of damage has yet to be determined.
Watch a video report from Fox News in Atlanta about the fire below:
Be the first to receive breaking news alerts and more stories like this by subscribing to our mailing list.