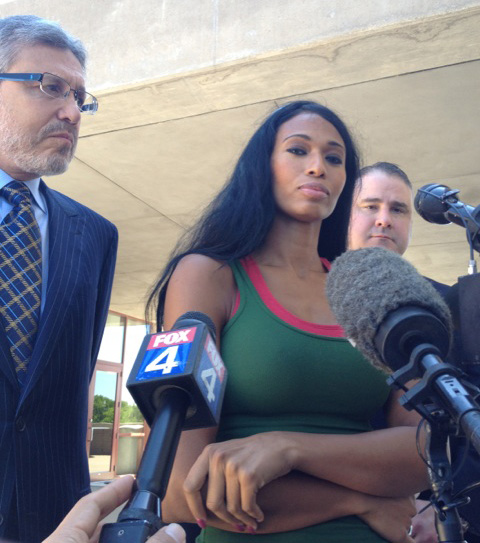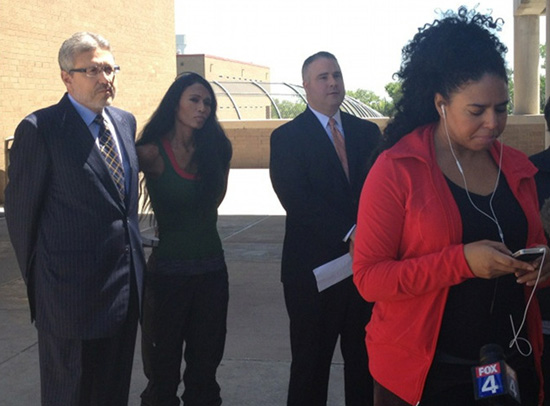 Pilar Sanders was released from jail Tuesday afternoon (Apr 24) after spending the night behind bars following a physical altercation with her estranged husband Deion Sanders.
The former NFL star claims Pilar and her friend "jumped" him in his bedroom at the home they share together (despite their bitter divorce battle). Deion says the alleged attack — which included a lot of "Kicking, biting and scratching" — took place in front of their kids.
Pilar was charged with "assault family violence" (a misdemeanor), but she denies ever attacking Deion and insists that she is innocent.
On her way out of jail, a clearly emotional Pilar told reporters:
"I am innocent. I understand that I have a very little chance at beating a Hall of Fame, two-sport man that everyone seems to love and adore. I am a full-time mom 100 percent for my children and I have just not gotten a fair shake…"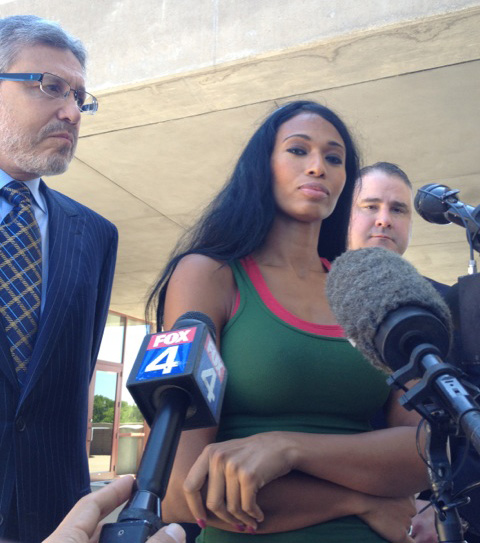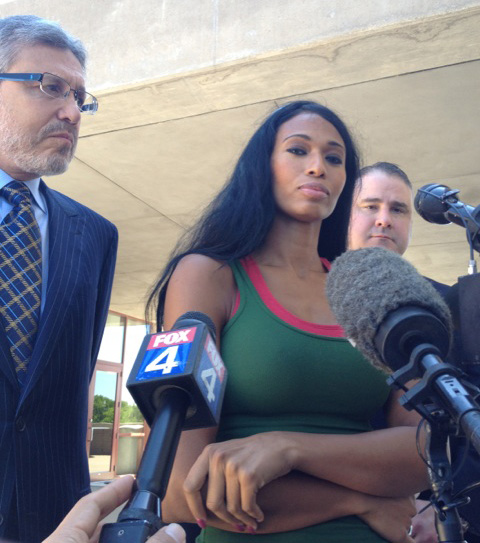 As a result of the incident, a judge issued an emergency protective order against Pilar, which forbids her from returning to their Texas home for the next 60 days, according to TMZ.
The order also prohibits her from threatening or harassing Deion or any member of the family.
Pilar's divorce attorney Larry Friedman said that people should wait for both sides of the "story" to come out before they place all the blame on Pilar.
"I can tell you that there are two sides to every story and the truth will come out in court," he said in a statement.
Who do you believe? Pilar or Deion?
Be the first to receive breaking news alerts and more stories like this by subscribing to our mailing list.