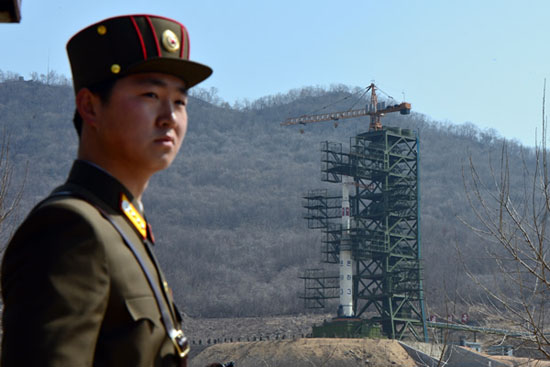 North Korea went against international warnings and decided to launch a long-rage rocket into the air on Thursday (Apr 12). Or at least they tried to.
U.S. officials say the the rocket broke apart shortly after launch, which means that their rogue mission was a total and complete #FAIL!
Japan was prepared to shoot down any rocket flying over its territory, and officials there say the rocket wasn't even in the air for a full minute before it fell into the ocean.
"We have confirmed that a certain flying object has been launched and fell after flying for just over a minute," Japan's Defense Minister Naoki Tanaka said. He said there was no impact on Japanese territory.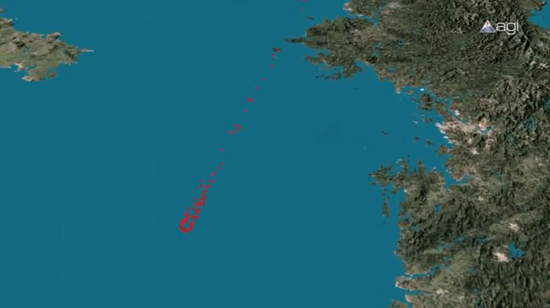 According to the U.S. military, the missile fell into the sea west of South Korea and posed no threat to any landmasses.
International leaders urged North Korea to cancel the launch, but they went ahead with it anyway against everyone's wishes, insisting that the rocket launch was for peaceful purposes only.
Prior to the launch, U.S. Ambassador Susan Rice said, "The wise thing would be for North Korea to avoid this provocative and ill-considered action, which is in blatant violation of international law and their international obligations."
Officials in Pyongyang, North Korea said that the rocket was going to be used to simply launch a weather satellite into orbit.
However, officials in the US, South Korea and other countries believe the North Koreans are using this purported "rocket launch" as a cover-up to test a ballistic missile armed with a nuclear warhead capable of hitting United States soil.
After the failed launch, the White House called North Korea's actions "provocative" and said that what they did threatens regional security, violates international laws and was a total breach of trust internationally.
White House spokesman Jay Carney said in a statement:
"Despite the failure of its attempted missile launch, North Korea's provocative action threatens regional security, violates international law and contravenes its own recent commitments.

"While this action is not surprising given North Korea's pattern of aggressive behavior, any missile activity by North Korea is of concern to the international community.

"The United States remains vigilant in the face of North Korean provocations, and is fully committed to the security (of) our allies in the region."
The last time North Korea carried out a "satellite launch" was in April 2009, and at the time, the U.N. Security Council condemned the action and demanded that it not be repeated.
Before this week's launch, U.N. diplomats warned the North Koreans that they could face further isolation from the rest of the world if it went ahead it.
"This launch will give credence to the view that North Korean leaders see improved relations with the outside world as a threat to the existence of their system," U.S. Secretary of State Hillary Clinton said this week. "And recent history strongly suggests that additional provocations may follow."
"Pyongyang has a clear choice: It can pursue peace and reap the benefits of closer ties with the international community, including the United States; or it can continue to face pressure and isolation," Clinton said.
North Korea heavily promoted their launch in an attempt to draw attention to the country as a show of its strength amid economic hardship as their new young leader Kim Jong Un adjusts to his position of power following the death of his father Kim Jong Il four months ago.
**Start slow handclap** Good job. Way to show your "strength" North Korea!
Kim Il-sung would be proud.
Be the first to receive breaking news alerts and more stories like this by subscribing to our mailing list.