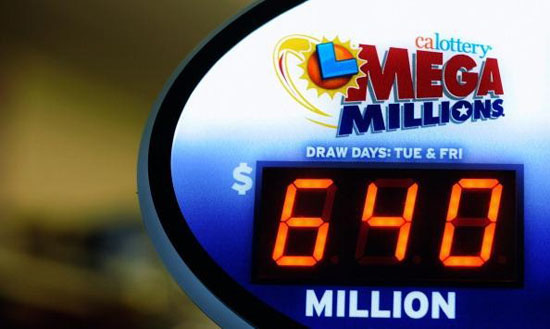 The winning numbers for the $640 million Mega Millions lottery jackpot have been announced!
Following this week's record-breaking sales, the Mega Millions madness came to a climax Friday night (Mar 30) as the winning numbers were drawn:
2, 4, 23, 38 and 46. The mega number is 23.
Lottery officials confirmed Saturday morning (Mar 31) that at least three winners — from Kansas, Maryland and Illinois — will split Friday's record $640 million Mega Millions jackpot. They're waiting for information on potential jackpot winners from the 39 other Mega Millions states.
READ: Mega Millions Lottery Jackpot Swells to $640 Million
As we previously reported, the jackpot swelled from $540 million to $640 million on Friday after a huge swarm of people hoping to get rich quick purchased millions of tickets in the 42 participating U.S. states.
Almost 500 million Mega Millions tickets were sold in the 48 hours leading up to Friday night's drawing.
Did you play the lottery?
Be the first to receive breaking news alerts and more stories like this by subscribing to our mailing list.