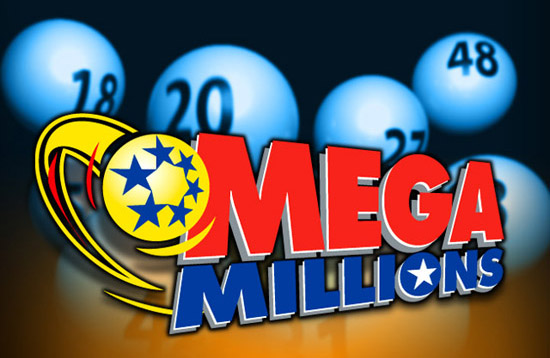 Thanks to a recent influx in lottery ticket purchases from people who really want to strike it rich … the Mega Millions record jackpot of $540 million has now grown to $640 million!
The pot has reportedly grown nearly $300 million since Tuesday's drawing failed to draw a top prize winner for the 18th time in a row since late January.
The big $640 million jackpot, if taken as a lump sum of about $462 million, would work out to around $347 million after taxes.
The odds of winning are about 1 in 176 million, which means that in order to (almost) guarantee a win, you would have to spend $176 million, which is pretty impractical. (If you had $176 million to spend … you wouldn't even need to win the lottery, now would you?)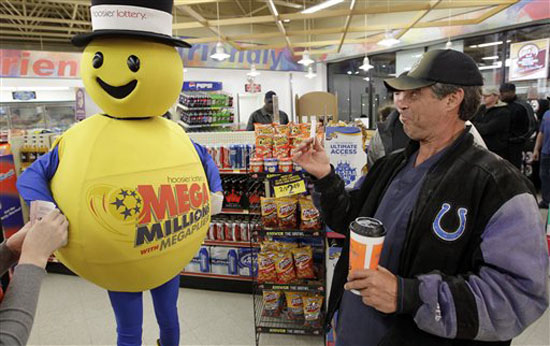 Even though you have a better chance of getting struck by lightening or dieing from a TV falling on top of your head (thanks for that comparison, USA Today) than winning the lottery … that hasn't stopped hundreds of thousands (maybe even millions) of people from giving it a shot in recent months.
Idaho, one of the 42 states that offers Mega Millions tickets, usually sells about 200,000 to 250,000 tickets during a typical lottery cycle.
But this time around? "We're at 800,000 right now and expect to sell over 1 million by Friday night," according to state lottery director Jeff Anderson.
Lorraine Malkmus, who manages a store that sells tickets in Meridian, Idaho, says she's had to call in employees to handle the high demand.
"We've been jammed since Tuesday," Malkmus told a local news reporter. "We're selling over 2,000 tickets a day — 400 to 500 is normal. People who've never played before are coming in for tickets. People are picking up $50 worth of tickets for office pools. The Frito-Lay delivery guy bought $50 worth."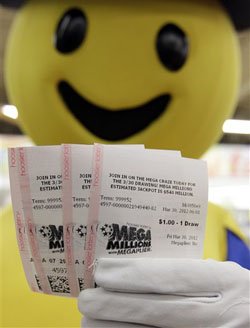 David Woosley, a field consultant for several 7-Eleven stores in Southern California's Coachella Valley, says that consumers are spending up to 10 times more than usual on Mega Millions tickets.
"It's been outrageous," Woosley says. "Every customer coming in is buying at least eight tickets. I'm seeing people buying $50 to $100 worth rather than the $2 to $3 they usually spend."
Even down in New Orleans, "sales are booming," convenience store manager David Gonzalez said. "It definitely brings people in. Everybody loves the lottery."
Gonzeles is right too. Americans love the lottery!
According to the Consumer Federation of America, more than 1 in 5 Americans believe that the best way to achieve long-term financial security is to play the lottery.
Statistically speaking, Americans spend more on lottery tickets than they do on books or going to the movies.
But what people need to know is that winning the lottery doesn't automatically mean you'll be rich and happy for the rest of your life.
In fact, there are several stories out there about people who have won the lottery, and have either ended up broker than they were before they won … or even worse. Dead.
Money can buy you a lot of nice things, but one thing it can't buy is happiness.
With that said, good luck to all of you people out there who think winning $640 $462 $347 million dollars in the biggest and most publicized lottery in the history of the world is going to change your life for the better.
Be the first to receive breaking news alerts and more stories like this by subscribing to our mailing list.