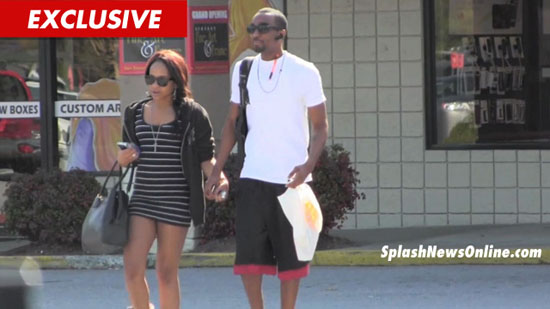 Nicholas Gordon — Whitney Houston's so-called "secret adopted son" — is refusing to either confirm or deny the rumors regarding his "relationship" with Bobbi Kristina.
You know the story. Bobbi Kris and Nick Gordon, who once considered each other brother and sister after Whitney took the young man into her home about 10 years ago, are rumored to be dating … and now there are reports floating around that they might even ENGAGED.
READ: Cissy Houston Calls Bobbi Kristina and Nicholas Gordon's Relationship "Incestuous"
After the two were spotted out in Atlanta this week kissing and holding hands, Cissy Houston — Bobbi Kristina's grandmother — blasted their relationship, calling it "incestuous."
According to TMZ, Cissy, who feels like her granddaughter has problems and Nick is taking advantage of her, told a close friend, "What they're doing is incestuous."
Photographers caught up with Nick while he and Bobbi Kristina were out in Atlanta running errands today and asked him about the dating/engagement rumors in a number of different ways.
His response to each question?
"No comment." — which is another way of saying "yes" without actually saying it.
Watch below:
[TMZ]
Be the first to receive breaking news alerts and more stories like this by subscribing to our mailing list.