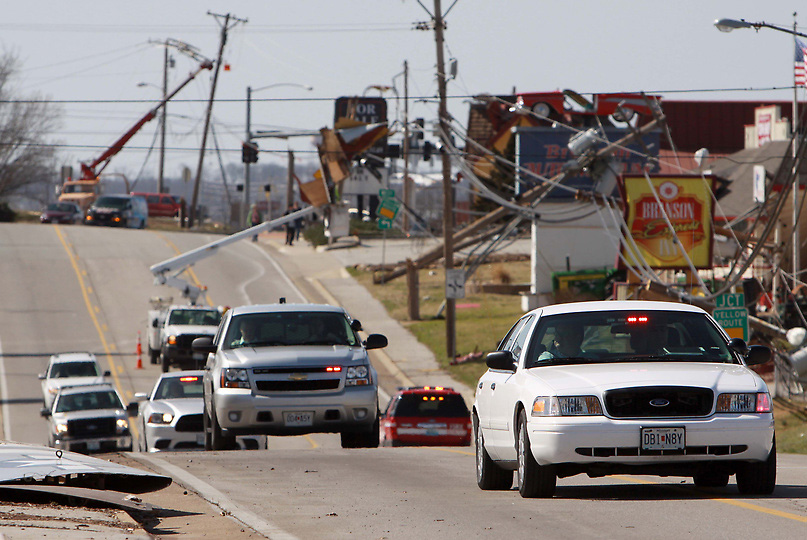 A series of tornadoes rampaged through the Midwest Wednesday (Feb 29), badly damaging various parts Illinois, Kansas and the entertainment resort town of Branson, Missouri.
According to a preliminary report from the National Weather Service, the massive 400-yard wide tornado that hit Branson was on the ground for about 20 miles, and reached winds of up to 120 to 130 mph.
The tornado caused about $10 million worth of damage, and at least seven miles of the city's commercial strip was destroyed.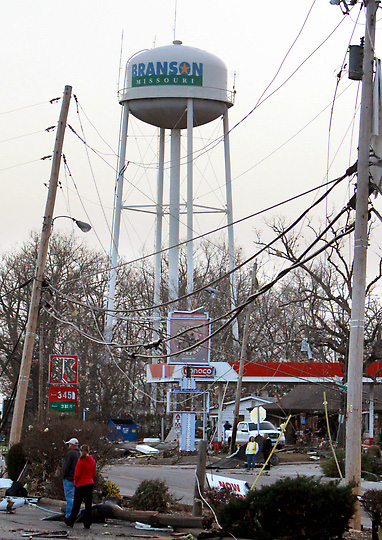 At least 33 injuries were reported, though most were either minor or moderate. Fortunately, there were no deaths, and only one person was reported to be in critical condition following a roof collapse.
Though some tourists were in town, CNN notes that the numbers would have have been much higher in about two weeks, which is when people start pouring into town to take part in the many music-themed events and concerts that go on through the Christmas season.
Although there were no reported deaths in Branson, at least 9 people were killed overall in the midwest tornado flurry that roughed up Missouri, Illinois and Kanas.
Since Branson is a major tourist destination, officials say visitors coming into town this weekend should be aware of the ongoing recovery efforts.
"Many people who have plans … will probably need to check with their lodging or shows they had tickets for," City Administrator Dean Kruithof said.
Be the first to receive breaking news alerts and more stories like this by subscribing to our mailing list.