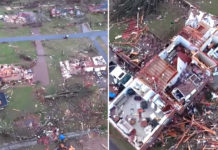 The extreme storm led to the deaths of at least 22 people across four counties, injured several others, toppled at least 45 buildings in Nashville, and left 50,000 households and businesses without power.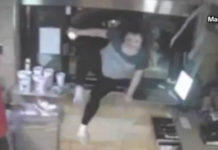 A video clip going viral online shows Chick-fil-A employees at an Oklahoma City location motioning customers to jump through the drive-thru window to escape a possible tornado in the area.
A series of tornadoes rampaged through the Midwest Wednesday (Feb 29), badly damaging various parts Illinois, Kansas and the entertainment resort town of Branson,...