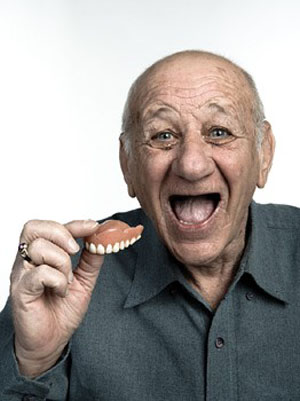 This so many different types of wrong:
A 74-year-old man died after he accidentally swallowed his dentures during sex with a 62-year-old prostitute in Taiwan, reported Nanyang Siang Pau.

The man, known as Chen, had been living with a close female friend in New Taipei City after separating from his wife many years ago.

The prostitute said she had sex with Chen for 30 minutes.

She said Chen had got up from the bed, paid her and was about to put on his clothes when he suddenly collapsed.

"He fell back onto the bed. His eyes were open but he was not moving although I shook his body and tried to wake him up," said the woman, who called the rescue team.

Chen was rushed to the hospital where he was pronounced dead. Doctors later found his dentures stuck in his throat.

[Source]
There's a serious lesson to learn from all this: dentures, prostitution and old age don't mix very well! (At least one of them have to be taken out of the equation.)
Be the first to receive breaking news alerts and more stories like this by subscribing to our mailing list.