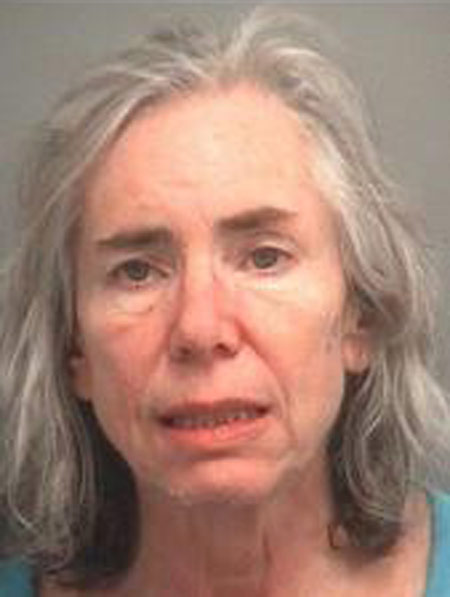 Who knew old people hated Judge Judy so much???
An elderly woman from Jupiter named Janet Knowles was arrested over the weekend for hitting an elderly man over the head with a hammer because Judge Judy pissed her off.
And just in case you were wondering, Ms. Knowles is NOT related to Beyonce, and is NOT from outer-space (that we know of).
A 62-year-old woman was arrested Sunday morning after she hit a 65-year-old man on the head with a hammer, police say.

Janet Knowles, of Jupiter, was arrested on a charge of aggravated battery using a deadly weapon.

Jupiter Police responded to the defendant's house around 11:30 a.m. Sunday after dispatchers received a call of a domestic disturbance.

When police arrived, they interviewed the alleged victim – who was not named in the probable cause affidavit – while he held bloody paper towels on his head.

The victim told police he was watching "Judge Judy" on television while sitting on his recliner, when Knowles got "upset with Judge Judy," the affidavit says.

Knowles then hit him in the head with a hammer and the victim received a "large cut" to his head and left forearm.

He was treated at the scene by Palm Beach County Fire Rescue crews. Knowles told police she was upset because Judge Judy was on television. She became "mad" and then hit the victim on the head with the hammer.

Knowles also began talking about a neighbor and what a neighbor was wearing, the affidavit says.

Police said Knowles could not hold a conversation with them during the investigation.

The affidavit does not say what the relationship between Knowles and the victim is.

Knowles is being held in the Palm Beach County Jail without bond.

[Source]
This old lady is straight up crazy!
If we were that old man we would beg for someone to put us in a nursing home so we can watch Judge Judy WITHOUT getting randomly attacked with hammers by crazy old ladies!
Be the first to receive breaking news alerts and more stories like this by subscribing to our mailing list.