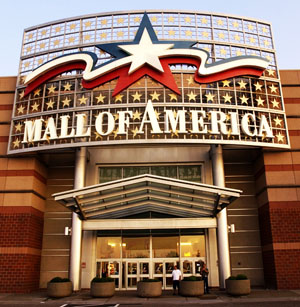 The world famous "Mall of America" — the largest mall in the United States — turned into a scene of mass hysteria when a huge fight broke out Monday afternoon (Dec 26) as shoppers were partaking in after-Christmas sales.
According to CNN, authorities say they arrested at least nine people following a "series of fights" at the nation's biggest shopping mall that had chairs flying and caused after-Christmas shoppers to flee in fear of their safety.
The melee reportedly began in the food court before it quickly relocated to the other various parts of the mall. Shoppers were knocked to the ground, and a number of stores were forced to close early.
CNN reported that at one point, before arrests were made at around 4pm, more than 10 separate fights had broken out.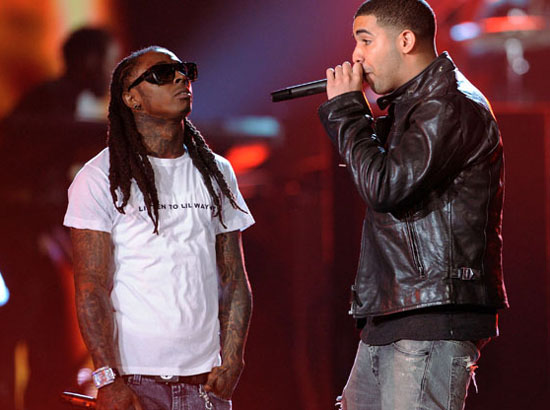 Several eye witnesses told police officials that the fights were sparked by rumors claiming that popular rappers Drake and Lil Wayne were going to make an appearance at the mall.
In one of the various videos recorded during the ruckus, you can clearly see a man picking up a chair and throwing it as crowds of shoppers, some screaming, fled the mall's food court.
The video also shows what looks like a group of young people fighting before officers stepped in.
"There were drinks thrown on the floor and chairs being thrown everywhere," witness Tess Dessalgne told television station KARE, adding that "everyone started running toward the fight," while the video shows other people leaving the area.
Another woman told CNN affiliate WCCO that she "didn't really know what was going on" when stores randomly began closing down, but soon saw police "pushing us all away from Nordstrom (department store)."
For the most part, the mall remained open, though some stores closed down temporarily. Fortunately, no one was seriously injured.
Regarding the Lil Wayne/Drake rumors, Bloomington police official Mark Stehlik said, "I've heard that and some other things as far as speculation. I don't know that there's anything to substantiate that," adding that police are still investigating what started the fight.
"Frankly, at this time, we don't really have any idea, and we might never. It's hard to say what starts a fight," he said.
The Mall of America said in an official statement, "Unfortunately, as we have witnessed at shopping sites across the country this week, large groups of individuals can come together and create bad situations. It is very unfortunate to see these incidents occurring, especially during the holiday shopping season when families are out spending time together."
What the hell is wrong with people these days?
Be the first to receive breaking news alerts and more stories like this by subscribing to our mailing list.