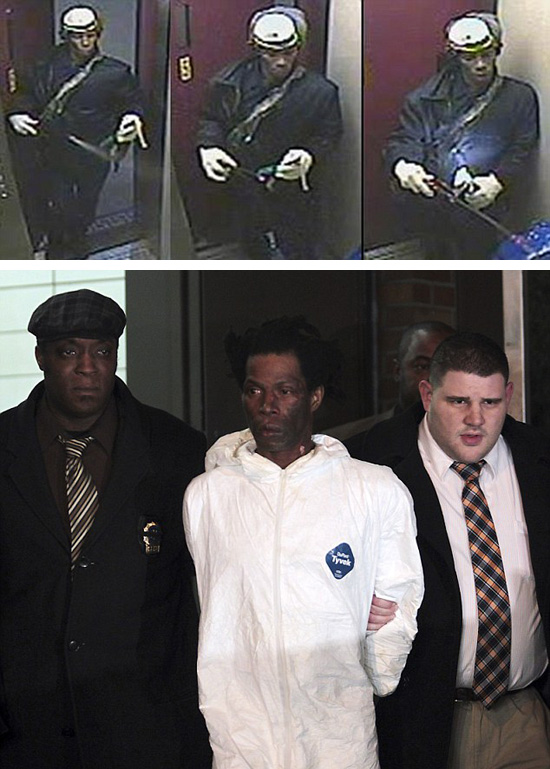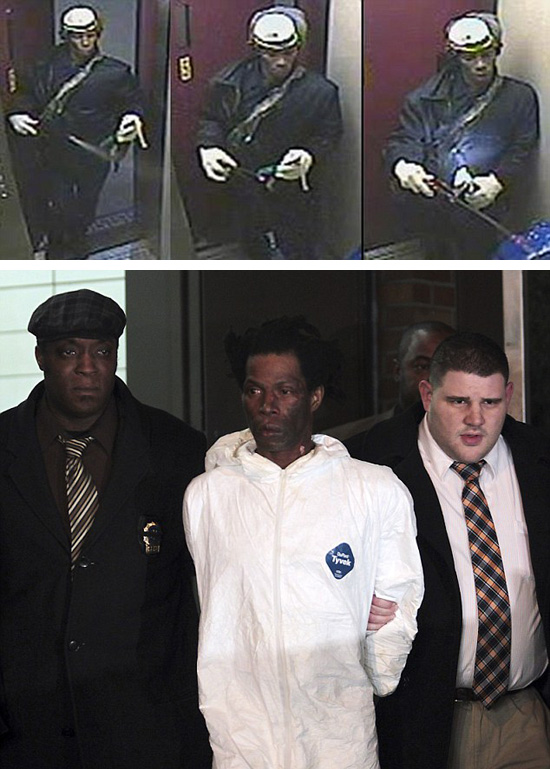 A man who was captured by video surveillance cameras as he attacked an elderly woman coming out of an elevator by setting her on fire and burning her alive told police the reason he did it…..was because she owed him $2,000 for some work he had done for her.
According to various news reports, 47-year-old handyman Jerome Isaac from Brooklyn meticulously planned his attack on poor old Ms. Deloris Gillespie, who was 73 years old, and allowed Isaac to live in her home.
Dressed like an exterminator, Isaac reportedly waited patiently in the building where they lived for Ms. Gillespie to return home from grocery shopping last week.
When the elevator doors opened, police say Isaac stepped in and began spraying Gillespie with gasoline before setting her on fire with a barbecue lighter, igniting what is famously known as a "Molotov cocktail."
The brutal attack was apparently the result of Isaac being angry over an unpaid bill worth $2,000 after he had done some work for Ms. Gillespie around her home.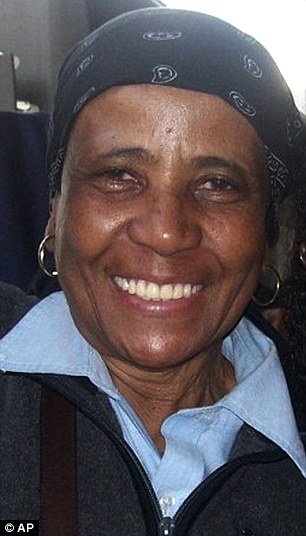 Isaac had reportedly lived with Ms. Gillespie while he worked for her doing odd jobs around the house.
However, Ms. Gillespie fired Isaac after she caught him stealing, the woman's 52-year-old nephew Rickey Causey said.
"He was doing more stealing than cleaning," he told the New York Post, adding that before the attack, Isaac had left a note on his aunt's door demanding payment for chores he had done, but the elderly woman refused to pay him because he was stealing from her.
That's when Isaac apparently got pissed off and planned the vicious attack against the woman.
The horrifying attack lasted around one minute and was caught on two video surveillance cameras in the NYC apartment building.
Gillespie, who had just returned home from grocery shopping, had no idea what was coming for her when the elevator doors of her building opened and she saw Isaac, dressed up like an exterminator with a protective mask on top of his head and his hands protected with white gloves.
Right when the elevator doors opened up, Isaac sprayed Gillespie directly in the face and over her head and body as she turned away and crouched in the back of the elevator in a sadly futile attempt to protect herself.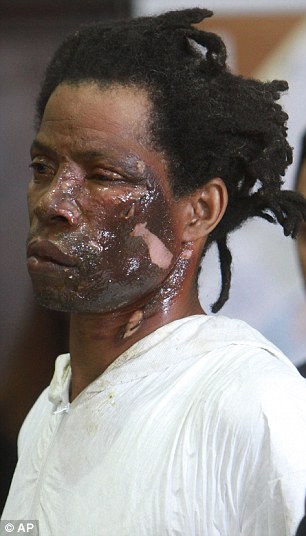 Isaac then pulled out a barbecue lighter, and used it to ignite a rag in a bottle (a Molotov cocktail).
He waited a few seconds before using those flames to set the woman on fire and throwing the Molotov cocktail inside the elevator, which burst into flames as well.
The attacker quickly ran away, with the aid of the building's stairwell, leaving the poor woman to die in the most horrific way possible. Gillespie was pronounced dead at the scene.
"Sad, I started really crying," said Evelyn Diaz, Gillespie's friend. "What this person did to her I said 'What went through your mind when you did that to this poor lady'?"
"It's really shocking and you recognized that's the guy next door when they show me the pictures, even more crazy. I never thought something like that would happen," Gillespie's next door neighbor Eric Charles told reporters.
Isaac was charged with two counts of murder and one count of arson after police say he turned himself in with his clothes still smelling like gasoline.
Be the first to receive breaking news alerts and more stories like this by subscribing to our mailing list.