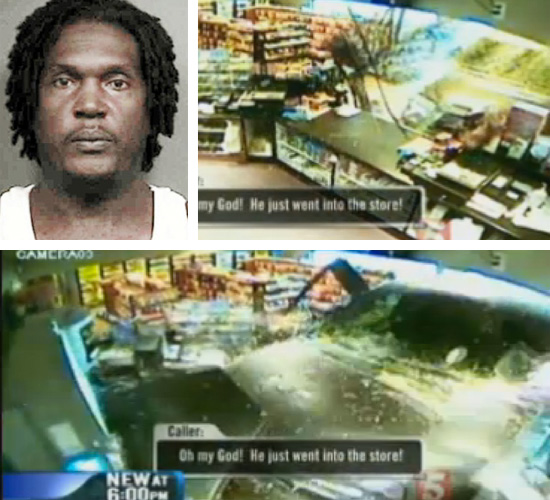 A Tennessee man was charged with attempted murder after he drove his pickup truck into a convenience store in a crazy attempt to kill his ex-girlfriend! And (you guessed it)….it was all caught on video!
Video footage from security cameras (from several different angles) shows a woman — 37-year-old Laquisha Dansbury — rushing into the Columbia Market gas station in Columbia, Tennessee early Wednesday.
According to News Channel 5, she was running for her life from her estranged boyfriend, 40-year-old Erik Whitaker.
Within seconds … a pickup truck, driven by Whitaker smashes right through the store's glass doors & windows, knocking down shelves and destroying everything in its path.
The store's owner Surendra Patel was nearly hit head on, and was knocked down in the crash, but somehow walked away completely unharmed.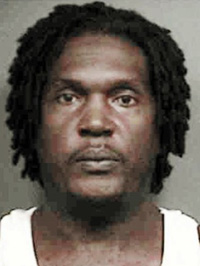 But oddly enough … the story — as crazy as it is — doesn't even end there!
Moments of the crash … Whitaker hops out of the truck, checks the wreckage, then once he sees he didn't hurt anyone, he runs out of the store and stole someone's vehicle that was sitting in the parking lot.
But Whitaker doesn't get far though … because surveillance cameras outside the store show him crashing head-on into a bread truck right as he pulls out of he parking lot. (Wow!)
After Whitaker was released from the hospital, he was charged with attempted murder, aggravated assault theft and reckless endangerment, the Daily News reported.
And with a bail set at $2 million … this dude will not be getting out of prison ANY time soon!
Be the first to receive breaking news alerts and more stories like this by subscribing to our mailing list.