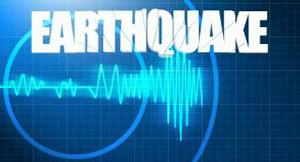 A 5.6 magnitude earthquake shook up the state of Oklahoma and its surrounding areas Saturday night (Nov 5), striking in a town about 44 miles northeast of Oklahoma City.
The quake, considered to be the biggest in Oklahoma's history, was followed by a series of aftershocks Sunday morning, including two with magnitudes of 4.0 and ten measuring at least 3.0 magnitude. By 8 a.m. Sunday, geologists had recorded more than 30 aftershocks.
The 5.6 magnitude quake was felt as far away as Wisconsin and South Carolina.
As crews continued to assess the damage Sunday, no major injuries were reported, though at least one person was taken to a hospital with minor injuries after he tripped and fell, and hit his head against a wall while he was trying to run out of his house.
The quake also caused at least three major sections if U.S. Route 62 to buckle. The road was patched and reopened to traffic by early Sunday, while a road grader was sent to push a boulder the size of an SUV off a country road.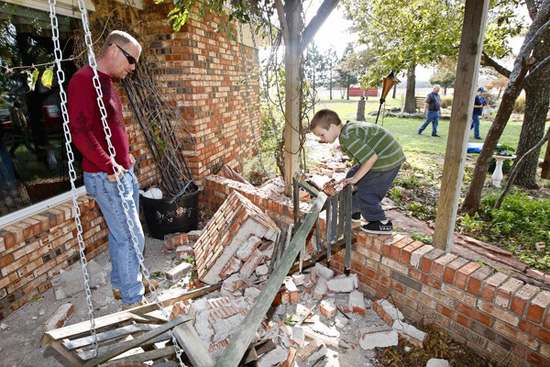 According to the Geological Survey, before Saturday, the largest tremor previously recorded in Oklahoma was a 5.5-magnitude earthquake in 1952.
Because earthquakes in Oklahoma are typically mild, the severity of this past weekend's tremor has brought about major concerns among the locals.
"We're in tornado country, man," a local official told Reuters. "These earthquakes, it just scares the hell out of everybody here."
Saturday night's earthquake rippled through Oklahoma State University's football stadium shortly after they beat Kansas State. The crowd of 58,895 fans were reportedly still leaving Boone Pickens Stadium when it was struck by the earthquake.
The football team was beneath the stands in the locker rooms when the earthquake hit. "Everybody was looking around and no one had any idea," Oklahoma State quarterback Brandon Weeden said. "We thought the people above us were doing something. I've never felt one, so that was a first."
Be the first to receive breaking news alerts and more stories like this by subscribing to our mailing list.